Streamline video conferencing proposals with software.
Video conferencing is becoming an increasingly popular way for businesses to communicate and collaborate, making it a great tool for winning new clients. But in order to make sure your video conferencing services stand out from the competition, you need to create effective and persuasive proposals. This is where proposal software comes in. Proposal software for video conferencing companies helps to streamline the proposal creation process, making it easier and faster to craft high-quality documents that will convince clients of the value of your services.
With pre-built templates and customizable features, proposal software allows you to quickly create tailored documents that are specific to each client's needs. Furthermore, with the collaboration features, you can easily get feedback from your team and ensure that all proposals are consistent in terms of branding, tone and messaging. In short, proposal software can help video conferencing companies create professional and persuasive proposals quickly and efficiently - giving them the edge they need to win more business..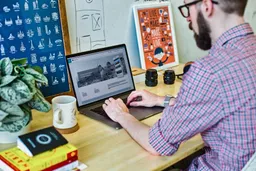 Proposal software for video-conferencing
In the modern business world, video conferencing is an invaluable tool that facilitates remote communication and collaboration. To capitalize on this technology and grow your video conferencing business, it's essential to have an effective sales process that clearly communicates the value of your services. Proposal software offers a powerful solution to improve your sales process and ultimately attract more clients. This innovative tool allows you to create customized proposals that accurately reflect your video conferencing capabilities and appeal to the specific requirements of each potential client.
As a result, you'll make a lasting impression on prospects and increase their confidence in your services. Moreover, proposal software helps streamline the proposal creation process, allowing you to focus on what matters most – delivering high-quality video conferencing services. Furthermore, this state-of-the-art tool offers real-time analytics that give you invaluable insights into how prospects interact with your proposals. By leveraging this data-driven approach, you can tailor your approach to better meet their needs and maximize the probability of securing new clients.
In summary, incorporating proposal software into your sales process is an excellent way to demonstrate a commitment to delivering top-notch video conferencing solutions. By adopting this innovative tool, you'll not only optimize your sales process but also inspire trust in prospective clients who are seeking a reliable video conferencing partner. Don't miss out on this opportunity to revolutionize your business; invest in proposal software today and watch as it takes your client acquisition efforts to new heights!.
Enhance Video Conferencing with AI-written Proposals.
Our AI-based technology offers an array of innovative ideas tailored for your target industry, allowing you to combine creative input with data-driven insights. Additionally, Offorte can capture the unique language and tone that resonates with your target audience, ensuring your proposals make the right impression. With Offorte's AI-powered proposal generation capabilities, your business can focus on creating strategies that drive results and let go of time-consuming proposal writing tasks.
AI Proposal software for video-conferencing
Video-conferencing proposal template
Discover the video-conferencing template quotations and use tit as a starting point to take your proposals to the next level. The templates show the versatility of a proposal program and are available in Offorte.
View an example video-conferencing quotation
Discover all the functionalities with which you can easily create proposals in your corporate identity and win deals.
Check all the benefits