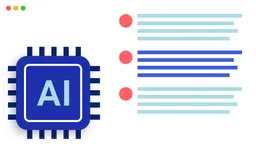 A.I. Textwriter
Write your texts faster and get new copy ideas by the use of our Artificial Intelligence powered proposal textwriter. Feed some values and let our system do the textwriting for you automagically.
Statistics and notifications for perfect timing
In the detailed view of a proposal you can see exactly when and how often a proposal has been viewed by a prospect. With the statistics you get detailed insight into what your customer finds important. When a proposal is first viewed or after some time of radio silence, you will receive an email notification so you can respond with appropriate timing.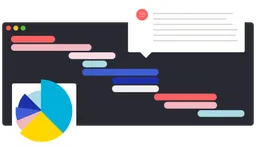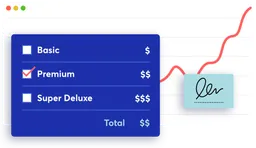 Upselling pricetables
Add pricing options and discounts to a proposal with the interactive pricing tables. Your prospect is in control to compile the desired price. This also reduces the reciprocal coordination which usually belongs to a proposal process.
Online question and acceptance facility
When a prospect is viewing a proposal, you can ask them a question from within the proposal itself. Acceptance of a proposal is also done online and you are automatically notified when this happens.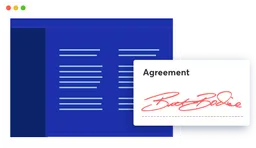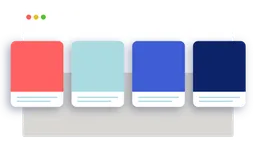 Beautiful design to suit your branding
Templates can be created within the system to match your company's branding. Offorte ensures that all your proposals from that point on are created with the same formatting, for maximum consistency.
Favourites
Often-used pages and paragraphs can be organised in the favourites library and inserted easily into new proposals. Handy!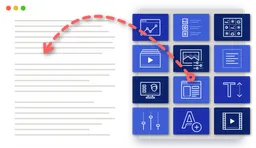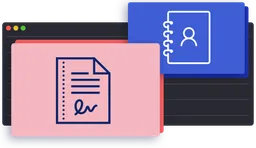 Proposal overview and contacts
With the proposal overview you have easy access to all proposals and you immediately see how the proposal pipeline has been filled. The contacts section contains all companies and contact persons, with of course the proposals made per customer.
Trends & Insights
Offorte gives you in-depth insights into your proposal funnel and helps you better understand how prospects handle your proposals and how you can use this information to improve your proposals. The extensive statistics show you the performance of your account and individual users.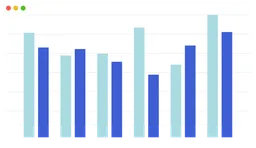 Automations & reminders
With the Automations & Reminders functionalities you can automate your proposal process even further. Plan the day you want to send your proposal, send reminders to your customer and automatically follow up with smart messages.
Personalisation
Within the contents of a proposal, automatic tags containing client details can be inserted. When the proposal is viewed, these tags are replaced with the correct client details. This ensures the wrong client name is never accidentally used.
Fast support
Do you have a question or request? Our friendly support team will help you, quickly and efficiently. Your feedback and user experience are extremely important!
Proposal templates
The proposal templates available within Offorte provide a good starting point for new proposals. The new proposal is automatically populated with the contents of the template of your choice and easily adjusted to suit the specific needs of the prospect.
Online and pdf
When a proposal is sent, it is viewed online by the prospect. Your prospect also has the option to download the PDF version of the proposal and print it. This PDF version is created automatically.
Version management
Often a prospect will request changes to a proposal once it has been reviewed. Version management enables you to create a new version of the proposal directly within the proposal itself, giving you more control and keeping you informed of the big picture at all times.
Different paragraph types
A proposal from Offorte consists of pages and paragraphs. There are several types of paragraphs available which allow you to benefit from the online capabilities. At this time, these include: several text and picture combinations, tables, price table, YouTube video, photo gallery.
Team work
An Offorte account can be set up to include multiple users. This encourages teamwork and the sharing of information within sales teams. It's also possible to share favorites & content between Offorte accounts.
Email templates
Offorte offers the option of creating standard email templates, which can be attached to new proposals as cover letters.
Mediabrowser
With the media browser you have the ability to manage all images, edit images and there is the option to use stockphotos from the library.
Video
To tell your story even better and why a customer should choose you, there are extensive possibilities to place videos in the offers.
Integrations & API
Offorte integrates with over 1300 apps through Zapier. In addition, programmers have the option of connecting external systems to Offorte themselves by using the API.
Authorisations
The authorisations system gives you the opportunity to assign roles to users and thus have control over who is allowed to do what.
Custom domain & email
You present proposal on your own domain and emails can also be sent from your own domain without ending up directly in the spam filter through spoofing. In short, present your proposals optimally and completely in line with your company.
Proposal examples
Curious what an Offorte quote looks like? Via the following link you can view some examples of proposals made with Offorte in different styles.
View proposal examples
Discover all the powerful proposal software functionalities with which you can create, manage and win your proposals.
Check all the benefits
Latest from the blog
An 'About us' page in your proposal? Great!
The sales conversation and the proposal are the perfect moments to convince the customer or prospect that working with you (as reliable experts) is the best option. Fine, so far so good. But… don't overdo it make sure you present your company in the right place and in the right way.
Make a proposal for corporate organizations
Large, corporate organizations generally like to do business with peers. Nevertheless, more and more partnerships are being concluded with smaller companies and/or startups. This allows these large organizations to innovate faster. Smaller companies and startups in turn benefit from the knowledge, facilities and network of corporate organizations. This allows them to develop or grow better and faster. Great, that all looks good. However, corporates speak each other's language, but a 'smaller entrepreneur' had better prepare well in advance, also with regard to proposals. What can you take into account and what are the essentials in a proposal for large organizations? I did some research and listed a few things for you.
New proposal editor & viewer
We are excited to share our latest software release with you. After months of hard work, we are finally live. The new proposal editor & viewer help you even better to create smart, winning proposals. Read on to discover all the new features.