Streamline outsourcing with proposal software.
Outsourcing companies have unique challenges when it comes to creating proposals, due to the complexities of contracts and the need to demonstrate value and cost savings. Proposal software can be an invaluable asset for outsourcing companies, helping them to craft compelling proposals that accurately reflect their services and capabilities. By leveraging pre-built templates, outsourcing companies can save time and eliminate manual formatting. Additionally, proposal software allows for easy customization of proposals, allowing them to tailor the content, tone and messaging of the proposal to each specific client.
Furthermore, proposal software enables teams to collaborate in real-time on a single document, so that the proposal is consistent and up-to-date. With its built-in collaboration features and ability to streamline the proposal creation process, proposal software can help outsourcing companies create high-quality proposals quickly and easily. If you're looking for an efficient way to create tailored proposals for your clients, then proposal software is a must-have tool for your business..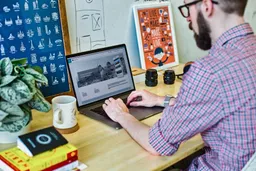 Proposal software for outsourcing
Outsourcing companies provide a valuable service to businesses of all sizes by connecting them with talented and reliable professionals who can help them meet their goals. To stand out among the competition and attract new clients, it's essential to have an efficient sales process that accurately reflects the quality of your outsourcing services. Proposal software is an ideal tool for achieving this goal. This advanced solution enables you to quickly craft bespoke proposals that capture the essence of your services while also addressing the unique needs of each potential client.
By leveraging proposal software, you'll make a lasting impression on prospects and demonstrate your commitment to excellence in both service delivery and client acquisition. Moreover, proposal software helps streamline the proposal creation process, enabling you to save time and effort in crafting top-notch proposals. As a result, you'll have more time to focus on what you do best – finding the right professionals for each project. Furthermore, proposal software provides real-time analytics that allow you to understand how prospects interact with your proposals.
With this data-driven approach, you can fine-tune your approach and cater more effectively to their requirements, thus increasing the chances of securing new clients. In conclusion, investing in proposal software is a smart decision that will not only revolutionize your sales process but also give you an edge over other outsourcing companies in terms of client acquisition. Don't miss out on this opportunity; take advantage of this powerful tool today and watch as it helps you build a thriving outsourcing business!.
Unlock AI for successful business strategies.
With Offorte, you can generate high-quality proposals in a fraction of the time compared to manual methods. Moreover, our AI-based proposal generator offers a range of innovative ideas tailored for your target industry. This allows you to combine your creative input with data-driven insights to craft an effective and persuasive proposal.
AI Proposal software for outsourcing
Outsourcing proposal template
Discover the outsourcing template business proposals and use tit as a starting point to take your proposals to the next level. The templates show the versatility of Offorte and are available in Offorte.
View an example outsourcing business proposal
Discover all the functionalities with which you can easily create proposals in your corporate identity and win deals.
Check all the benefits