Proposal software tailored to hr needs.
Proposal software can be a valuable tool for Human Resources professionals. With proposal software, HR teams can quickly create professional and compelling proposals for potential new hires, clients, vendors, and more. This type of software allows HR teams to craft highly customized proposals that reflect their company's brand and messaging. Furthermore, pre-built templates can help eliminate the need for manual formatting and ensure consistency across proposals.
Proposal software also includes collaboration features which enable teams to easily work together to review and edit the proposal before it is sent out. With proposal software, HR teams can save time and effort while creating high-quality, customized proposals that make an impact. If you're looking to streamline your proposal creation process and stand out from the competition, then proposal software for Human Resources is a must-have tool for your business..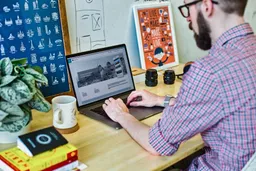 Proposal software for human-resources
Human resources departments play an integral role in helping businesses succeed by managing their people-related operations. To stay ahead of the competition and secure new clients, it's essential to have an optimized sales process that effectively showcases your HR expertise. Leveraging proposal software is an ideal way to achieve this goal. This innovative solution provides a host of benefits that can significantly improve your sales process.
Proposal software enables you to craft customized proposals that accurately reflect your HR capabilities and address the unique needs of each potential client. This not only demonstrates your professionalism but also builds trust in your services. Furthermore, proposal software helps streamline the proposal creation process, allowing you to focus on what you do best – managing human resources efficiently and effectively. This ensures that even with multiple projects, you can consistently deliver high-quality proposals without compromising on the quality of your work.
Additionally, proposal software offers access to real-time analytics which can provide invaluable insights into how prospects interact with your proposals. By understanding these insights, you can adjust your approach and cater more effectively to their requirements, thus increasing the likelihood of winning their business. In conclusion, incorporating proposal software into your sales process will demonstrate a dedication to excellence and an appreciation for detail – both essential elements of successful HR management. By utilizing this cutting-edge tool, you'll not only optimize your sales process but also inspire confidence in prospective clients who are seeking a reliable HR partner.
Don't miss out on this opportunity to revolutionize your business; invest in proposal software today and watch as it takes your client acquisition efforts to new heights!.
Unlock potential with AI-crafted HR proposals.
Offorte enables you to generate tailor-made, high-quality proposal texts within a matter of minutes. Offorte's AI-powered capabilities make it easy to generate customized proposal texts that are tailored for your target industry. Furthermore, Offorte allows you to combine your creative input with data-driven insights to craft a well-rounded and dynamic HR proposal.
AI Proposal software for human-resources
Human-resources proposal template
Discover the human-resources template quotations and use tit as a starting point to take your proposals to the next level. The templates show the versatility of a proposal program and are available in Offorte.
View an example human-resources quotation
Discover all the functionalities with which you can easily create proposals in your corporate identity and win deals.
Check all the benefits