Increase efficiency in electronics proposals with software.
For electronics companies, proposal software can be an invaluable tool for creating winning proposals that secure business and increase profits. With proposal software, electronics companies can create highly professional and customized proposals in less time, without sacrificing quality. Proposal software can eliminate the need for manual formatting and allow for easy customization of the proposal. The built-in collaboration features enable teams to work together to review and edit the proposal, ensuring consistency across proposals while still allowing for flexibility in terms of unique client requirements.
Furthermore, proposal software can help companies to ensure their proposals stand out from the competition with professional-looking branding and messaging that reflects the company's values. In short, proposal software can help electronics companies to create compelling and tailored proposals efficiently, saving time and giving them a competitive edge in the market..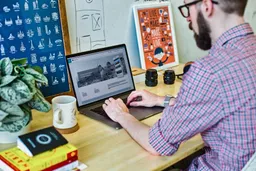 Proposal software for electronics
Electronics companies play an essential role in the technological landscape, offering innovative solutions to meet a variety of needs. To stand out from the competition and boost your client base, it's crucial to streamline your sales process and make a lasting impression on potential customers. Proposal software is an ideal solution for achieving this. This powerful tool allows you to craft customized proposals that showcase your electronics expertise while also addressing each prospect's unique requirements.
By leveraging proposal software, you'll demonstrate a commitment to excellence that instills trust in prospective clients and increases the probability of securing their business. Moreover, proposal software helps streamline the proposal creation process, enabling you to collaborate with ease even as you manage multiple projects. This way, you can focus on delivering top-notch electronic products without compromising on quality or speed. Additionally, proposal software provides access to real-time analytics that reveal how prospects interact with your proposals.
With this invaluable data at hand, you can tailor your approach and more effectively meet their needs – leading to more successful sales outcomes. In conclusion, incorporating proposal software into your sales process is a powerful way to optimize your electronics business and win over more clients. By leveraging this state-of-the-art tool, you'll be able to demonstrate your commitment to providing outstanding service and inspire confidence in prospective customers who are seeking reliable electronics partners. Don't miss out on this opportunity; invest in proposal software today and watch as it elevates your sales process and propels your success!.
Harness AI to craft winning electronics proposals.
Offorte, our AI-powered proposal software, offers an effective solution to this challenge. Our software leverages cutting-edge AI technology to generate persuasive and engaging proposals tailored for the electronics industry. Offorte's AI capabilities enable you to capture the language and tone that resonates with your target audience.
AI Proposal software for electronics
Electronics proposal template
Discover the electronics template proposals and use tit as a starting point to take your proposals to the next level. The templates show the versatility of a proposal program and are available in Offorte.
View an example electronics proposal
Discover all the functionalities with which you can easily create proposals in your corporate identity and win deals.
Check all the benefits