Why electronics businesses use proposal software instead of Microsoft Word
Many electronics still use Microsoft Word or some other word processor to create their quotations. A previously created template is modified manually and then sent as a PDF. Sounds easy, but in practice this takes a lot of time, the chance of errors is high and you no longer have insight into your proposal after sending.
With the use of proposal software it has become a lot easier and better for entrepreneurs. You still use templates as a basis, but now you have a full content library in which you can search and reuse texts. The chance of errors is minimal due to smart automation. And after sending you can still adjust your proposal and you will get insight when your customer views the proposal. The modern interactive presentation options make an impression and the option to digitally sign makes it very easy for a customer to agree.
The following blog will elaborate on how to make perfect quotations with the right tool: Read more why Microsoft Word is not the best way to create proposals
If you're an electronics company, our free sample proposal template will help you generate winning quotes and proposals. The outline of the proposal includes sections to fit your needs. All of our templates are completely customizable. Sign-up for free to get access to the Electronics proposal template and start creating smarter proposals today.
Advantages of proposal software:
Impressive innovative solutions
Start sending smart proposals with greater chances of success
Increase conversion rate by sending smart proposals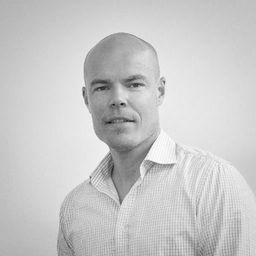 "Convenience and a professional look. That is why we switched to Offorte. We have been using the application for a few years now and send hundreds of proposals per year to our satisfaction."
Roy Hulst
CEO, People & Payment
Read more customer reviews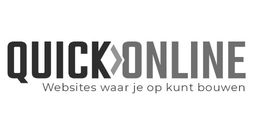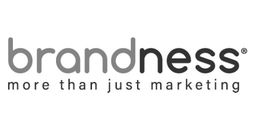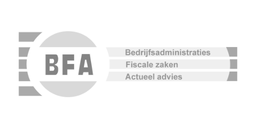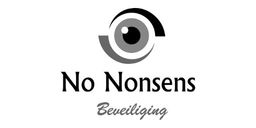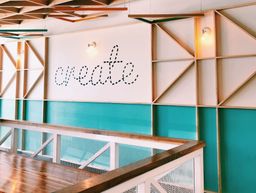 Discover all the powerful proposal software functionalities with which you can create, manage and win your proposals.
Check all the benefits
Latest from the blog
Speak to the customer formally or informally in proposals
I see the formal language question appear in my inbox a few times every year. It is also a very legitimate question. After all, you don't want to hurt or offend anyone and certainly not in your proposals! Fortunately, it's not as difficult as it seems, just look.
Second sneak preview of the new editor
The second preview of the new proposal editor from Offorte. Hard work is still underway but would like to share some of the new useful features with you.
How well do you verify your proposals?
A proposal can be the beginning of a great cooperation or - when it comes to an existing customer - strengthening your relationship. Anyway, you want your proposal to be knocked on all sides before it goes out. Of course, you check for language, spelling and the correct rates. But there are many more points of interest. Take your proposals to the next level and discover the 5 most important checkpoints!
View one of the other proposal examples
Why smart software is important for businesses in the electronics sector
There are many different types of Electronics companies that use proposal software. These include manufacturers, distributors, retailers, and more. Whether you need to create quotes for your business or create proposals for the products you sell, a dedicated proposal system can help you stand out from the competition. Your quotes and proposals should reflect your company's brand and be persuasive enough to convince prospects to choose you over your competitors. The right proposal software can help you stay organized and make it easy to create a professional quote or proposal in minutes. Quoting and proposal software has revolutionized the way businesses handle sales documents. Instead of using a tedious Word document or even an Excel spreadsheet, companies are now able to use dedicated software to create quotes and proposals that are interactive, engaging, and full of great information.
Electronics is the branch of physics which deals with the emission, flow and control of electrons in a vacuum. It is widely considered to be a subfield of electrical engineering. Electronics deals with electrical circuits that involve active electrical components such as vacuum tubes, transistors, diodes and integrated circuits. Today, it has become synonymous with microelectronics, but the invention of the transistor in 1947 launched the second revolution in electronics after the first revolution brought about by the invention of the vacuum tube in 1906. The understanding of electronics enables us to comprehend the working of a great variety of apparatus and thus make use of them in our daily lives. A lot of electronic devices that we take for granted nowadays were science fiction just a few decades ago. Nowadays we are able to make calls, send emails, watch television, listen to music and use computers because we have electronic devices. Gone are the days when electronics was just used for military applications and controlling mechanisms for electric trains. Today we see electronics everywhere. The simplest examples of electronic devices are light emitting diodes (LEDs), including digital clocks, handheld games and remote controls. Advanced examples include microwave ovens, cameras, televisions and cell phones. Light-emitting diodes are semiconductor devices which emit incoherent narrow-spectrum light when electrically biased in the forward direction. Since they are inexpensive, low-power and emit light which is directional and highly visible at low power levels, LEDs are used in many display applications such as liquid-crystal displays (LCDs), external lighting, traffic signals, camera flashes and indicator lamps. LED technology is also used for other lighting applications such as car headlights, bicycle lights, indoor lighting, flashlights and LED lamps. After the success of LEDs many other semiconductor light sources such as organic light-emitting diodes (OLEDs) have been developed that are even more efficient and can be easily manufactured using simple printing techniques on plastic substrates. This makes them especially suitable for many applications such as TV displays where they are already replacing LCDs (see OLED TV). However, compared to LEDs they still suffer from poor color reproduction due to structural coloration or phosphorescence. Organic LEDs are used as an optical source in a range of devices including torches and flashlights, watches and signs, car lights (e.g., brake lights), advertisements and various types of display devices like OLED TV or OEL display panels which serve as replacements for LCDs (see OLED TV). By far the most common use for LEDs is as indicator lamps in electronic equipment: car dashboards contain clusters of seven-segment displays made from individual LEDs; many household appliances use a three- or four-digit LED display; and digital clocks use a seven-segment LED display for their digits. Recent developments include white LED lamps that can be used for general illumination purposes on account of their high efficiency (140 lm/W at 20 mA) compared to traditional light sources such as incandescent lamps (15 lm/W at 200 mA). Some implementations also allow control over both brightness and color of individual LEDs making them suitable for mood lighting applications or multi-colored displays (see RGB LED).