E-learning proposal software to increase efficiency.
E-learning companies can benefit greatly from using proposal software, as it enables them to quickly create professional, tailored proposals to potential clients. Proposal software offers e-learning companies the ability to customize their proposals with their branding and messaging, while providing consistency across proposals. The pre-built templates within proposal software can eliminate the need for manual formatting and provide a comprehensive solution for creating compelling proposals. Additionally, the collaboration features allow teams to work together on the proposal, review and edit it in real-time, and ensure that every detail is perfect.
Proposal software provides e-learning companies with an efficient way to create customized and professional proposals that can help them stand out from the competition..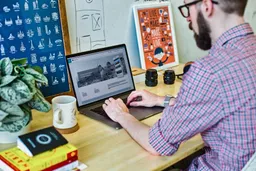 Proposal software for e-learning
E-learning companies play a crucial role in today's digital world, helping students of all ages and backgrounds access high-quality education. To stand out among the competition and attract more clients, you need to showcase your unique e-learning capabilities in a way that resonates with prospective customers. Proposal software is the perfect tool to help you do just that. This innovative solution allows you to create bespoke proposals tailored to each potential client's specific requirements.
This not only showcases your e-learning expertise but also demonstrates a commitment to providing an exceptional learning experience. Moreover, proposal software streamlines the proposal creation process, allowing your team to collaborate effectively and generate high-quality proposals even with multiple ongoing projects. This ensures that you can focus on what you excel at – delivering quality e-learning services. Additionally, proposal software provides access to real-time analytics that will give you insights into how prospects interact with your proposals.
With this information, you can tweak your approach and better address their needs, thereby increasing the likelihood of winning their business. In conclusion, proposal software is an invaluable tool that can revolutionize your sales process and help you secure more clients for your e-learning company. Don't miss out on this opportunity; invest in proposal software today and watch as it takes your success to the next level!.
Advance e-learning business with AI-generated proposals.
Offorte harnesses the power of AI to craft persuasive and engaging proposals that align with the unique language and tone of your target audience. With Offorte's AI capabilities, you can save time and effort by streamlining the brainstorming process and generating creative ideas tailored for your target industry. By making your workflow more efficient and data-driven, Offorte allows your e-learning team to focus on crafting strategies that drive results instead of spending time on tedious proposal writing tasks.
AI Proposal software for e-learning
E-learning proposal template
Discover the e-learning template quotations and use tit as a starting point to take your proposals to the next level. The templates show the versatility of a proposal tool and are available in Offorte.
View an example e-learning quotation
Discover all the functionalities with which you can easily create proposals in your corporate identity and win deals.
Check all the benefits