Streamline tv production ops with proposal software.
For a TV production company, creating a compelling and effective proposal for a new project can be a challenging task. Proposal software for TV production companies can help to streamline the process, allowing professionals to create high-quality proposals quickly and easily. With pre-built templates, proposal software can eliminate the need for manual formatting, giving producers more time to focus on the creative aspects of the proposal. Furthermore, these systems allow for easy customization and can be tailored to the needs of the production company, giving them more control over the branding, tone and messaging of the proposal.
Proposal software also offers built-in collaboration features which enable teams to work together, review and edit the proposal to perfection. In short, proposal software can help TV production companies to create highly professional, customized proposals in less time, without sacrificing quality. If you're looking to streamline your proposal creation process and stand out from the competition, then proposal software for TV production companies is a must-have tool for your business..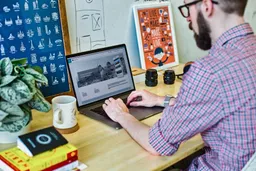 Proposal software for tv-production
TV production companies are tasked with creating engaging content that captivates viewers and propels the success of their clients. To stay ahead of the competition and attract new clients, it's essential to have a streamlined sales process that showcases your unique capabilities. Proposal software is the perfect solution to this challenge, as it enables you to craft compelling proposals that accurately reflect your expertise in the TV production industry. This innovative tool will save you time by automating the proposal creation process and allowing for seamless collaboration within your team.
As a result, you'll be able to focus more on what you do best – producing top-notch TV content for your clients. Moreover, proposal software provides real-time analytics that will give you invaluable insights into how prospects interact with your proposals. With this data-driven approach, you can further refine your approach and better cater to each client's needs or concerns. This will increase the likelihood of securing new clients and growing your TV production business.
By leveraging proposal software, you'll make a lasting impression on potential clients and inspire confidence in your services. Investing in this cutting-edge tool is an investment in the future of your business; so don't miss out on this opportunity to revolutionize your sales process and take your client acquisition efforts to new heights!.
Advance TV Production w/ AI Proposals.
By leveraging AI-based text generation, you can easily generate customized proposal texts that capture the language and tone of your prospective clients. Offorte also leverages its extensive database of ideas and topics to provide you with innovative solutions that capture the essence of your target industry. In addition, AI-driven data analysis allows you to gain invaluable insights into consumer preferences and tailor your proposals accordingly.
AI Proposal software for tv-production
Tv-production proposal template
Discover the tv-production template business proposals and use tit as a starting point to take your proposals to the next level. The templates show the versatility of Offorte and are available in Offorte.
View an example tv-production business proposal
Discover all the functionalities with which you can easily create proposals in your corporate identity and win deals.
Check all the benefits