Transform taxi service proposals with proposal software.
Proposal software can be an invaluable tool for taxi services, helping them to streamline their proposal creation process and stand out from the competition. These systems allow for easy customization and can be tailored to the needs of the taxi service, giving them more control over the branding, tone and messaging of the proposal. Furthermore, proposal software can help taxi services to ensure consistency across proposals while still allowing for flexibility in terms of unique customer requirements. With pre-built templates, proposal software can eliminate the need for manual formatting, and the built-in collaboration features enable teams to work together, review and edit the proposal to perfection.
In short, proposal software can help taxi services to create highly professional, customized proposals in less time, without sacrificing quality. If you're looking to streamline your proposal creation process and stand out from the competition, then proposal software for taxi services is a must-have tool for your business..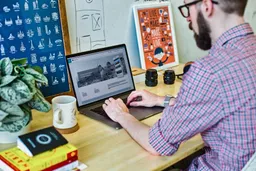 Proposal software for taxi-service
Taxi services are an invaluable part of the transportation industry, offering an efficient and cost-effective way for individuals to get around town. To ensure your taxi service stands out among the competition and consistently attracts new customers, you need to have an optimized sales process that showcases your unique capabilities. One way to achieve this is by leveraging proposal software. This innovative solution offers a multitude of benefits that can help you create persuasive and professional proposals tailored to each client's individual requirements.
By utilizing proposal software, you'll make a lasting impression on prospects and instill confidence in your services. Additionally, proposal software helps streamline the proposal creation process, allowing your team to collaborate more effectively on multiple projects. As a result, you'll be able to dedicate more time and energy to providing top-notch taxi services without compromising on quality. Moreover, with access to real-time analytics, you can gain insights into how prospects interact with your proposals and refine your approach accordingly.
This data-driven strategy will enhance the probability of securing new clients and growing your taxi business. In conclusion, adopting proposal software demonstrates a commitment to providing an outstanding customer experience as well as a dedication to efficiency and innovation in the sales process. Invest in this state-of-the-art tool today and witness as it revolutionizes your business; you'll be sure to see an increase in both customer acquisition and overall success!.
Unlock growth for taxi service: AI-enhanced proposal writing.
With Offorte, you can generate tailor-made, high-quality proposal texts within a matter of minutes. Additionally, AI-based proposal generation offers a reservoir of innovative ideas tailored for the taxi service industry. This allows you to combine your creative input with data-driven insights to craft a well-rounded, dynamic business proposal.
AI Proposal software for taxi-service
Taxi-service proposal template
Discover the taxi-service template business proposals and use tit as a starting point to take your proposals to the next level. The templates show the versatility of a proposal application and are available in Offorte.
View an example taxi-service business proposal
Discover all the functionalities with which you can easily create proposals in your corporate identity and win deals.
Check all the benefits