Unlock social crm success with proposal software.
As a social CRM business, you understand the importance of creating relationships with your customers. Proposal software can help you to strengthen those relationships by providing a way to quickly and easily create tailored proposals for your clients. With proposal software, you can quickly customize templates to fit the needs of each customer, ensuring that the messaging and branding of the proposal are consistent across all clients. You can also use pre-built templates to eliminate manual formatting and streamline the process.
Additionally, proposal software includes collaboration features that allow teams to work together on proposals, review them and make sure they are perfect before sending them off. Proposal software is a great tool for social CRM businesses that want to create compelling and effective proposals quickly and easily, while still maintaining consistency across their customer base..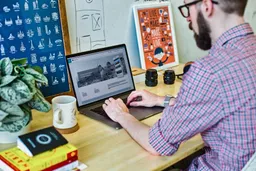 Proposal software for social-crm
Social CRM companies are revolutionizing the way businesses interact with their customers. To maximize your potential and stand out among the competition, it's essential to have a sales process that effectively showcases your unique capabilities. Proposal software is an invaluable tool that can help you achieve this goal. This innovative solution enables you to craft bespoke proposals tailored to each potential client's individual needs.
By leveraging proposal software, you'll be able to demonstrate your expertise in the field of Social CRM and create a lasting impression on prospects. Moreover, proposal software streamlines the proposal creation process, enabling your team to collaborate effortlessly and consistently deliver top-notch proposals without compromising the quality of your work. As a result, you'll have more time to focus on what you do best – providing world-class social CRM services. Additionally, proposal software offers access to real-time analytics that allow you to understand how prospects interact with your proposals.
With this data-driven approach, you can refine your strategy and better address their requirements, thereby enhancing the likelihood of securing new clients and expanding your business. In conclusion, integrating proposal software into your sales process will revolutionize your Social CRM company and elevate its performance. By doing so, you'll not only optimize your client acquisition efforts but also inspire trust in prospective clients who are seeking a reliable partner for their social media needs. Take advantage of this cutting-edge tool and witness its power as it takes your business to new heights!.
Automate Writing for Social CRM Proposals Success
By harnessing the power of AI, Offorte enables you to craft persuasive marketing proposals tailored to your target audience in a fraction of the time it would take to manually create them. Furthermore, Offorte's data-driven insights help you identify the most effective strategies for your industry. This allows you to craft comprehensive proposals that capture your target audience's attention and meet their needs.
AI Proposal software for social-crm
Social-crm proposal template
Discover the social-crm template quotations and use tit as a starting point to take your proposals to the next level. The templates show the versatility of a proposal tool and are available in Offorte.
View an example social-crm quotation
Discover all the functionalities with which you can easily create proposals in your corporate identity and win deals.
Check all the benefits