Advanced proposal software for skill assessment.
Proposal software can be a great tool for skill assessment companies, allowing them to streamline the proposal creation process and save time. Proposal software for skill assessment companies enables them to quickly and easily create tailored proposals that reflect their branding and messaging. It also allows them to ensure consistency across proposals while still allowing for flexibility in terms of unique client requirements. Pre-built templates help to eliminate manual formatting, and the built-in collaboration features enable teams to work together, review and edit the proposal to perfection.
With proposal software, skill assessment companies can create highly professional, customized proposals in less time, without sacrificing quality. If you're looking to streamline your proposal creation process and stand out from the competition, then proposal software for skill assessment companies is a must-have tool for your business..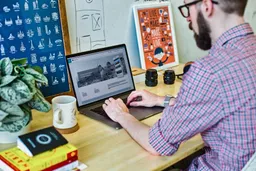 Proposal software for skill-assessment
Skill assessment companies are vital in helping businesses select the right candidates for various roles. To ensure that you stand out among the competition and attract new clients, it's essential to have an efficient sales process that showcases your skill assessment capabilities. Proposal software is a great way to optimize your sales process and take your business to the next level. This innovative solution enables you to craft bespoke proposals that accurately reflect your skill assessment services and meet each potential client's requirements.
By leveraging proposal software, you'll make a lasting impression on prospects and boost their confidence in your services. Moreover, this cutting-edge tool helps streamline the proposal creation process, allowing you to collaborate with ease even as you juggle multiple projects. This way, you can consistently deliver top-notch proposals without compromising the quality of your work. Additionally, proposal software provides real-time analytics that allow you to gain insights into how prospects interact with your proposals.
By using this data-driven strategy, you can tailor your approach and better cater to their needs, increasing the probability of securing new clients and expanding your skill assessment business. In summary, proposal software offers numerous benefits that can revolutionize your sales process and set you apart from the competition. Invest in this powerful tool today and watch as it takes your client acquisition efforts to new heights!.
AI-driven Writing Power for Skill Assessment Proposals.
Offorte uses advanced algorithms to identify the language and tone that resonates with your target audience. This helps you create persuasive and engaging proposals that capture the attention of potential clients. Furthermore, our platform provides an array of ideas that are tailored for your target industry.
AI Proposal software for skill-assessment
Skill-assessment proposal template
Discover the skill-assessment template quotations and use tit as a starting point to take your proposals to the next level. The templates show the versatility of a proposal program and are available in Offorte.
View an example skill-assessment quotation
Discover all the functionalities with which you can easily create proposals in your corporate identity and win deals.
Check all the benefits