Mobile payment proposals with proposal software solutions
Mobile payments companies are always looking for new ways to increase their customer base and grow their business. Proposal software is an invaluable tool for mobile payments companies looking to create compelling and professional proposals quickly and efficiently. Proposal software allows mobile payment companies to customize their proposals in line with their branding, messaging and specific client requirements. With pre-built templates, users can eliminate the need for manual formatting and ensure consistency across multiple proposals.
The built-in collaboration features also allow teams to work together, review and edit the proposal with ease. Proposal software also helps mobile payments companies stand out from the competition, allowing them to showcase their services in a unique and visually engaging way. By streamlining the proposal creation process, proposal software can save time and help mobile payment companies increase their customer base and grow their business. If you're looking to take your mobile payments company to the next level, then proposal software is a must-have tool for your business..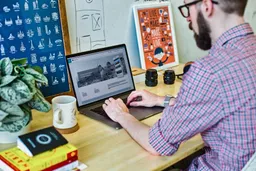 Proposal software for mobile-payments
In today's digital world, mobile payments are increasingly becoming the preferred method of payment for businesses and consumers alike. As a mobile payments company, it is essential to have an effective sales process that allows you to showcase your capabilities and highlight the advantages of your services. Proposal software is an ideal tool to help you reach this goal. This innovative solution enables you to craft personalized proposals that not only accurately reflect your mobile payments solutions but also address the specific requirements of each potential client.
By leveraging proposal software, you'll be able to differentiate yourself from competitors and build trust with prospective customers. Moreover, proposal software helps streamline the proposal creation process, freeing up valuable time for your team to focus on what they do best – delivering reliable and secure mobile payment solutions. Additionally, proposal software provides real-time analytics that will help you identify opportunities for improvement and optimize your sales process. With these insights, you'll be able to effectively tailor your approach and better meet the needs of prospects, thus increasing the chances of winning their business.
In conclusion, integrating proposal software into your sales process will not only demonstrate a commitment to excellence in customer service but also ensure that your mobile payments company stands out from the competition. Embrace this powerful tool and watch as it takes your business success to new heights!.
Accelerate mobile payments growth with AI-assisted proposals.
Moreover, Offorte's AI capabilities offer a wealth of data-driven insights that can help inform your decision-making process. This ensures that your proposals are well-informed and relevant to your target audience. Additionally, Offorte allows you to leverage its AI-driven language features to capture the perfect tone and language for your proposals.
AI Proposal software for mobile-payments
Mobile-payments proposal template
Discover the mobile-payments template quotations and use tit as a starting point to take your proposals to the next level. The templates show the versatility of a proposal tool and are available in Offorte.
View an example mobile-payments quotation
Discover all the functionalities with which you can easily create proposals in your corporate identity and win deals.
Check all the benefits