Streamline consulting proposals with proposal software.
Management consulting firms can benefit greatly from using proposal software, as it can help them to create professional and compelling proposals for potential clients in a fraction of the time. Proposal software for management consultants makes it easier to tailor each proposal to the specific needs of the client, while still allowing for flexibility. Additionally, pre-built templates make it easier to create proposals quickly and eliminate the need for manual formatting. Furthermore, built-in collaboration features allow teams to work together and review the proposal, ensuring that nothing is overlooked.
In short, proposal software can help management consulting firms to create high-quality proposals efficiently and without sacrificing quality..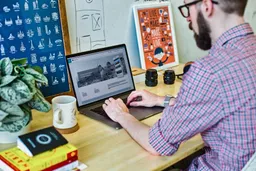 Proposal software for management-consulting
Management consulting firms help businesses reach their goals by providing valuable insights and strategies tailored to their unique needs. To stand out from the competition and secure more clients, it's essential to have an efficient sales process that emphasizes your company's distinct capabilities. Proposal software is the perfect tool to achieve this, allowing you to create persuasive and customized proposals that showcase your management consulting expertise. By leveraging proposal software, you'll be able to craft engaging proposals that accurately address each client's requirements and inspire confidence in your services.
Moreover, proposal software facilitates collaboration within your team, helping you produce high-quality proposals in a timely manner. This will free up more time for you to focus on what you do best – offering unparalleled management consulting services. Additionally, proposal software provides access to real-time analytics that will give you valuable insights into how prospects interact with your proposals. With this data-driven approach, you can optimize your sales process and better cater to each client's individual needs.
In summary, incorporating proposal software into your sales process will not only optimize the efficiency of your management consulting business but also demonstrate a commitment to delivering outstanding service and achieving results for your clients. Don't miss out on this opportunity; invest in proposal software today and watch as it takes your sales process to new heights!.
Unlock success with AI-driven mgmt consulting proposals.
By leveraging AI, Offorte can help you generate high-quality proposal texts within minutes and capture the unique language and tone that resonates with your prospective clients. Furthermore, it also offers an array of innovative ideas tailored for the specific requirements of your target industry. This ensures that you are always one step ahead of the competition.
AI Proposal software for management-consulting
Management-consulting proposal template
Discover the management-consulting template quotations and use tit as a starting point to take your proposals to the next level. The templates show the versatility of a proposal program and are available in Offorte.
View an example management-consulting quotation
Discover all the functionalities with which you can easily create proposals in your corporate identity and win deals.
Check all the benefits