Streamline industrial engineering proposals with software.
As an industrial engineering company, you need to provide clear, compelling and accurate proposals in order to secure new business and increase your competitive edge. Proposal software can be an invaluable tool for industrial engineering companies, allowing them to quickly create and deliver high-quality proposals that meet the needs of each unique client. Proposal software helps streamline the proposal creation process, saving time and energy while ensuring consistency across multiple proposals. Industrial engineering companies can customize their proposal templates to reflect their branding and incorporate detailed technical information with ease.
Additionally, proposal software can help teams collaborate more effectively, with built-in collaboration tools that enable team members to work together on the proposal in real-time. With its customizable templates and powerful collaboration features, proposal software can help industrial engineering companies to quickly create and deliver compelling proposals that will win more business..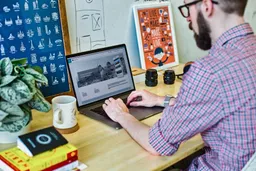 Proposal software for industrial-engineering
Industrial engineering companies specialize in optimizing and streamlining complex processes, making them more efficient and cost-effective. To stand out among the competition and increase the number of clients you secure, it's essential to showcase your industrial engineering expertise in a compelling and professional manner. Proposal software offers a powerful solution to help you achieve this. By leveraging this innovative tool, you'll be able to quickly and easily create bespoke proposals that accurately reflect your skillset and precisely address the needs of each potential client.
This way, you'll make an impressive impression on prospects and inspire trust in your services. Moreover, proposal software helps streamline the proposal creation process, allowing you to focus on what truly matters – providing exceptional industrial engineering solutions for your clients. Additionally, by understanding how prospects interact with your proposals through real-time analytics, you can fine-tune your approach and cater more effectively to their needs. This data-driven strategy will enhance the probability of securing new clients and expanding your industrial engineering business.
In conclusion, integrating proposal software into your sales process demonstrates a commitment to delivering top-notch service and a keen eye for detail – both key aspects of a successful industrial engineering company. Don't miss out on this opportunity to revolutionize your business; invest in proposal software today and watch as it takes your client acquisition efforts to new heights!.
Harness AI for Industrial Engineering success.
Additionally, Offorte's AI-driven insights help you craft dynamic proposals that stand out from the competition. By combining creative input with data-driven insights, Offorte allows you to craft an innovative and well-rounded proposal in no time. Furthermore, Offorte's intuitive design makes it easy for your team to collaborate and review proposals before they are sent out.
AI Proposal software for industrial-engineering
Industrial-engineering proposal template
Discover the industrial-engineering template business proposals and use tit as a starting point to take your proposals to the next level. The templates show the versatility of a proposal application and are available in Offorte.
View an example industrial-engineering business proposal
Discover all the functionalities with which you can easily create proposals in your corporate identity and win deals.
Check all the benefits