Streamline direct marketing with proposal software.
For direct marketing companies, crafting effective proposals can be especially difficult. That's why proposal software for direct marketing companies is becoming increasingly popular. Proposal software for direct marketing companies helps professionals to streamline the proposal creation process, save time and stand out from the competition. It allows for easy customization and can be tailored to the needs of the company, giving them more control over the branding, tone and messaging of the proposal.
Furthermore, proposal software can help direct marketing companies to ensure consistency across proposals while still allowing for flexibility in terms of unique client requirements. With pre-built templates, proposal software can eliminate the need for manual formatting, and the built-in collaboration features enable teams to work together, review and edit the proposal to perfection. In short, proposal software can help direct marketing companies to create highly professional, customized proposals in less time, without sacrificing quality. If you're looking to streamline your proposal creation process and stand out from the competition, then proposal software for direct marketing is a must-have tool for your business..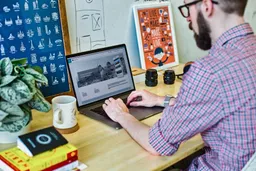 Proposal software for direct-marketing
Direct marketing companies are integral in helping businesses reach their target customers. To maximize your potential and stand out among the competition, it's essential to have an optimized sales process that accurately reflects the quality of your services. Proposal software is a powerful tool designed to facilitate this process and increase the number of clients you secure. This innovative solution allows you to craft polished proposals that not only showcase your direct marketing capabilities but also cater to each potential client's specific needs.
As a result, you'll make a lasting impression on prospects and inspire confidence in your services. Additionally, proposal software simplifies the proposal creation process, enabling you to quickly generate professional-looking documents while still maintaining top-notch quality. This way, even with multiple projects on the go, you can consistently deliver high-caliber proposals without compromising on the efficiency of your work. Moreover, proposal software provides access to real-time analytics that will reveal how prospects interact with your proposals.
By leveraging this data-driven strategy, you can fine-tune your approach and better address their concerns or needs, thereby enhancing the probability of winning their business. In conclusion, incorporating proposal software into your sales process will not only optimize your workflow but also demonstrate a commitment to delivering exceptional service. By investing in this cutting-edge tool today, you'll be able to revolutionize your direct marketing company and take it to new heights!.
Unlock direct marketing success with AI strategies.
With Offorte, you can capture the unique language and tone that resonates with your target audience and ensure your proposals strike the right chord. Additionally, Offorte's AI-based proposal generation technology offers a reservoir of innovative ideas tailored to your industry, allowing you to combine creative input with data-driven insights. This helps you create well-rounded, dynamic proposals that are both time and cost efficient.
AI Proposal software for direct-marketing
Direct-marketing proposal template
Discover the direct-marketing template business proposals and use tit as a starting point to take your proposals to the next level. The templates show the versatility of a proposal application and are available in Offorte.
View an example direct-marketing business proposal
Discover all the functionalities with which you can easily create proposals in your corporate identity and win deals.
Check all the benefits