Proposal software for improved customer service.
For customer service teams, the ability to create high-quality, tailored proposals quickly is essential for success. Proposal software can be an invaluable tool for customer service teams, allowing them to create compelling and effective proposals without having to spend time on manual formatting. Proposal software makes it easy to customize and tailor each proposal to the needs of the customer. Furthermore, pre-built templates can help to ensure consistency across proposals while still allowing for flexibility in terms of unique client requirements.
Collaboration features allow teams to work together and review proposals before they are sent out, ensuring that all details are correct and the proposal is up to standard. With proposal software, customer service teams can create impressive and effective proposals quickly and easily, saving time and resources while helping them stand out from the competition. If you're looking for a way to streamline your proposal creation process and make sure your team is delivering top-notch customer service, then proposal software is a must-have tool for your business..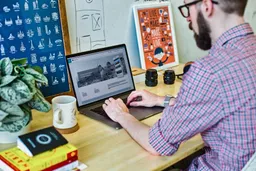 Proposal software for customer-service
Customer service companies provide essential support and assistance to businesses, helping them address customer concerns and maintain a positive relationship with their clients. To stand out among the competition and attract new customers, it's important to have a streamlined sales process that demonstrates your commitment to providing superior customer service. Proposal software is the perfect tool for optimizing your sales process and boosting client acquisition. This innovative solution allows you to create personalized proposals that accurately reflect your customer service capabilities while also addressing each prospect's individual needs.
This will leave a lasting impression on potential customers, instilling trust in your services. Additionally, proposal software facilitates collaboration within your team, enabling you to consistently deliver high-quality proposals without sacrificing the quality of your customer service work. Moreover, you'll have access to real-time analytics that will provide valuable insights into how prospects interact with your proposals. These insights will help you refine your approach and better understand what customers are looking for in a customer service provider.
In conclusion, leveraging proposal software is an effective way to demonstrate your commitment to providing exceptional customer service and stand out from the competition. By investing in this powerful tool, you'll not only optimize your sales process but also inspire confidence in prospective customers who are searching for a reliable partner in customer service. Don't miss out on this opportunity; take the next step towards success by investing in proposal software today!.
Streamline business with AI-assisted proposal writing.
Our AI-powered proposal software, Offorte, can help your team create persuasive and engaging proposals tailored to meet the needs of your customers. Offorte can generate tailor-made, high-quality proposal texts within a matter of minutes. It can also capture the unique language and tone that resonates with your target audience, allowing your proposals to strike the right chord with customers.
AI Proposal software for customer-service
Customer-service proposal template
Discover the customer-service template business proposals and use tit as a starting point to take your proposals to the next level. The templates show the versatility of a proposal application and are available in Offorte.
View an example customer-service business proposal
Discover all the functionalities with which you can easily create proposals in your corporate identity and win deals.
Check all the benefits