Why infrastructure businesses use proposal software instead of Microsoft Word
Many infrastructure still use Microsoft Word or some other word processor to create their business proposals. A previously created template is modified manually and then sent as a PDF. Sounds easy, but in practice this takes a lot of time, the chance of errors is high and you no longer have insight into your proposal after sending.
With the use of proposal software it has become a lot easier and better for entrepreneurs. You still use templates as a basis, but now you have a full content library in which you can search and reuse texts. The chance of errors is minimal due to smart automation. And after sending you can still adjust your proposal and you will get insight when your customer views the proposal. The modern interactive presentation options make an impression and the option to digitally sign makes it very easy for a customer to agree.
The following blog will elaborate on how to make perfect business proposals with the right tool: Read more why Microsoft Word is not the best way to create proposals
As a company in the Infrastructure industry, you know that your proposals can mean big deals for your business. So, how do you make sure yours are the most professional and impressive of all? Well, the first step is having good software to help. With proposal software, you can tailor every aspect of your sales documents and even embed videos into each page if needed. In fact, some companies choose to use this type of software as their content management system instead. There's no limit to what your proposal template can do! Of course, it's also essential that every piece of information is correct and accurate.
Advantages of proposal software:
Beautiful convincing proposals with distinctive character
Automate the sales process & save time when making proposals
Win more assignments with smart proposals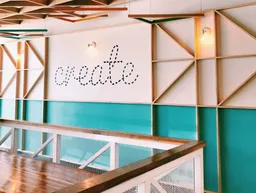 Discover all the powerful proposal software functionalities with which you can create, manage and win your proposals.
Check all the benefits
Latest from the blog
An 'About us' page in your proposal? Great!
The sales conversation and the proposal are the perfect moments to convince the customer or prospect that working with you (as reliable experts) is the best option. Fine, so far so good. But… don't overdo it make sure you present your company in the right place and in the right way.
Make a proposal for corporate organizations
Large, corporate organizations generally like to do business with peers. Nevertheless, more and more partnerships are being concluded with smaller companies and/or startups. This allows these large organizations to innovate faster. Smaller companies and startups in turn benefit from the knowledge, facilities and network of corporate organizations. This allows them to develop or grow better and faster. Great, that all looks good. However, corporates speak each other's language, but a 'smaller entrepreneur' had better prepare well in advance, also with regard to proposals. What can you take into account and what are the essentials in a proposal for large organizations? I did some research and listed a few things for you.
New proposal editor & viewer
We are excited to share our latest software release with you. After months of hard work, we are finally live. The new proposal editor & viewer help you even better to create smart, winning proposals. Read on to discover all the new features.
View one of the other proposal examples
Why smart software is important for businesses in the infrastructure sector
If you're in the Infrastructure industry, then you know that proposals are a huge part of your business. You need to make sure that all of your proposals are tailored to your clients' specific needs and requirements. With the right proposal software, you can have full control over every single part of your quote and proposal document. You can choose from dozens of templates and even personalize the design to fit your brand. Then, you can add all of the information your client needs to make an informed decision. The design possibilities are endless with proposal software. Of course, it's also important to make sure you have a good content management system in place so that you can make changes as needed. The more specific your quotes and proposals are, the better chance you have at winning deals.
An infrastructure is the basic framework of a system, usually physical, social or technological. Examples include buildings, roads, bridges, dams, reservoirs, power grids, etc. The word was originally used to describe military construction projects. In this context, the word is still sometimes used today. For example, builders of an airport would be constructing the infrastructure.