Why industrial automation businesses use a proposal application instead of Microsoft Word
Many industrial automation still use Microsoft Word or some other word processor to create their proposals. A previously created template is modified manually and then sent as a PDF. Sounds easy, but in practice this takes a lot of time, the chance of errors is high and you no longer have insight into your business proposal after sending.
With the use of a proposal application it has become a lot easier and better for entrepreneurs. You still use templates as a basis, but now you have a full content library in which you can search and reuse texts. The chance of errors is minimal due to smart automation. And after sending you can still adjust your business proposal and you will get insight when your customer views the proposal. The modern interactive presentation options make an impression and the option to digitally sign makes it very easy for a customer to agree.
The following blog will elaborate on how to make perfect proposals with the right tool: Read more why Microsoft Word is not the best way to create proposals
As an industrial automation company you know that no matter what industry your company is in, winning new business is difficult. You need a quote and proposal template to help you land new clients, and the more time you save the better. Customize our free industrial automation sales proposal template to meet your specific needs by including all of the necessary information about your services and products.
Advantages of a proposal application:
Innovative smart proposals to impress
Automate and save valuable time
Win more assignments by sending digital proposals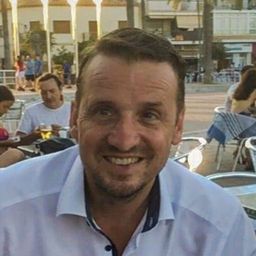 "With Offorte, common proposals are ready within a few minutes, but fully personalized for the customer. Offorte saves us a lot of work"
Camille Overdevest
CEO, Overdevest.com
Read more customer reviews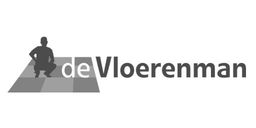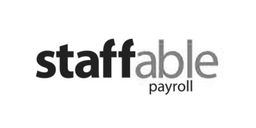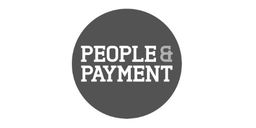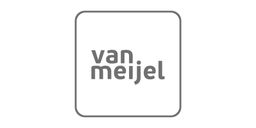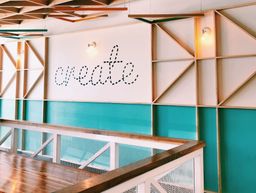 Discover all the powerful proposal software functionalities with which you can create, manage and win your proposals.
Check all the benefits
Latest from the blog
3 reasons to finally start with online proposals
Is this a shameless advertising blog for Offorte? No. No, because I'm genuinely satisfied with it. So satisfied, in fact, that I've been writing blogs and articles about and for this tool for over four years. In addition, in this blog (note: figuratively), I go with my butt bare. So, read on and find out why I should have started with online proposals much earlier.
Sneakpreview new proposal editor and display
We have been working hard on a completely new proposal editor & display for a long time. The development has now entered its final phase and will soon be tested by users. Check out the latest sneak preview with the updated pricing table, new page sections and photo gallery.
How to create proposals with a high win factor
How do some people do it anyway... One offer after another is approved. In addition to a rock-solid offer, there is a good chance that the favor factor plays a major role here. Find out what that favor factor is, how to create and increase it yourself.
View one of the other proposal examples
Why smart software is important for businesses in the industrial automation sector
For the Industrial Automation industry, it's important to have a software tool that can help them communicate with prospects and clients. Quoting and proposal software is an excellent choice because it allows you to create professional documents that are easy to read and understand. The documents will impress your prospects and make them feel confident about choosing you for their projects. It's important to always remember that creating the perfect quote or proposal is not easy. There are so many things to consider. Of course you need accurate content with zero errors, but you also need a compelling design that represents your company's core values and ideals. Quotes that are easy to read and comprehend make the decision to say yes simple for your clients and prospects. In today's fast-moving, mobile world, plain and boring Excel spreadsheets no longer make the cut.
Industrial Automation is the use of control systems for operating industrial processes. It was originally a response to the complexity and large scale of factories that developed during the Industrial Revolution in the late 18th century. These systems are operated by supervisory control and data acquisition (SCADA) systems, and can be part of a larger system called a distributed control system (DCS). An automated industrial system is one that is under computer control. Industrial Automation is one of the 7 subsets of Control Systems Engineering (CSS). Industrial automation is defined as "automation that has been designed to improve industrial productivity and performance". The term often applies to manufacturing, but can also refer to the broader scope of supply chain management and even business in general. In simple terms, Industrial Automation can be defined as the use of computer-based hardware and software to regulate machines, instruments, or other devices for the purpose of improving quality, efficiency, accuracy, or safety. In a broader sense, it may also be used to regulate people and business processes.