Why food delivery businesses use a proposal application instead of Microsoft Word
Many food delivery still use Microsoft Word or some other word processor to create their proposals. A previously created template is modified manually and then sent as a PDF. Sounds easy, but in practice this takes a lot of time, the chance of errors is high and you no longer have insight into your proposal after sending.
With the use of a proposal application it has become a lot easier and better for entrepreneurs. You still use templates as a basis, but now you have a full content library in which you can search and reuse texts. The chance of errors is minimal due to smart automation. And after sending you can still adjust your proposal and you will get insight when your customer views the proposal. The modern interactive presentation options make an impression and the option to digitally sign makes it very easy for a customer to agree.
The following blog will elaborate on how to make perfect proposals with the right tool: Read more why Microsoft Word is not the best way to create proposals
The food delivery industry is huge, which makes it incredibly competitive. As an owner of a food delivery business, you want to make sure your proposal software gives you the edge in getting new customers. We offer free proposal templates and technology to help marketing agencies win more contracts and retain existing clients. Our marketing suite offers sample proposals for different kinds of foods such as cupcakes, sandwiches, cakes, etc. With our system it's easy to create winning quotes that will impress your prospects.
Advantages of a proposal application:
Show the power of your service in the right way in your quotations
Invest time now to save much more time when making a proposal
Start sending better proposals with a higher chance of success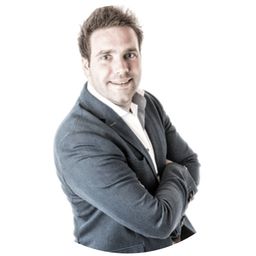 "As a Marketing Agency you are looking for an alternative way to present your proposals in a unique way. A few years ago we started making creative proposals in Offorte. In our opinion the ideal software to do it differently than others, and to show your company just a little bit more than the traditional Word proposal. The big advantage is that you will immediately receive your proposal and general terms and conditions signed."
Erwin van Hulten
Owner, Brandness
Read more customer reviews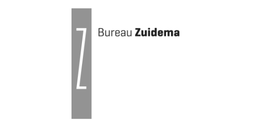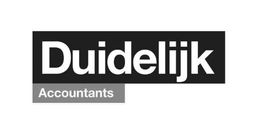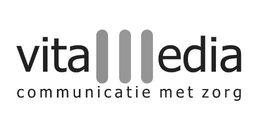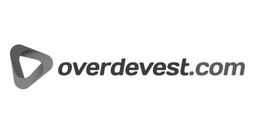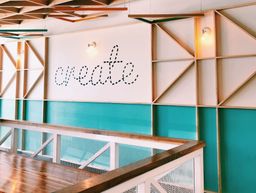 Discover all the powerful proposal software functionalities with which you can create, manage and win your proposals.
Check all the benefits
Latest from the blog
3 reasons to finally start with online proposals
Is this a shameless advertising blog for Offorte? No. No, because I'm genuinely satisfied with it. So satisfied, in fact, that I've been writing blogs and articles about and for this tool for over four years. In addition, in this blog (note: figuratively), I go with my butt bare. So, read on and find out why I should have started with online proposals much earlier.
Sneakpreview new proposal editor and display
We have been working hard on a completely new proposal editor & display for a long time. The development has now entered its final phase and will soon be tested by users. Check out the latest sneak preview with the updated pricing table, new page sections and photo gallery.
How to create proposals with a high win factor
How do some people do it anyway... One offer after another is approved. In addition to a rock-solid offer, there is a good chance that the favor factor plays a major role here. Find out what that favor factor is, how to create and increase it yourself.
View one of the other proposal examples
Why smart software is important for businesses in the food delivery sector
Businesses in the Food Delivery industry have limited time to sell their products. The same goes for sales teams who need to move a product or service before their prospect leaves the shop. It's no wonder that companies and business owners are seeking new ways to create winning quotes and proposals for their sales process. The best proposal software offers a range of benefits that will help you beat your competition. Quoting and proposal software has revolutionized the way businesses handle sales documents. Instead of using a tedious Word document or even an Excel spreadsheet, companies are now able to use dedicated software to create quotes and proposals that are interactive, engaging, and full of great information. The right proposal software allows you to create a quote that is easy to read, professional, and appealing. Your prospects will feel more confident with your product or service, which means they'll be more likely to sign a contract with you!
The fast food industry is a highly competitive market. All restaurants try to come up with something new, with the goal of attracting customers and making them stay loyal. Although most of the fast food restaurants have pretty much the same products, some still manage to attract more customers than others. For example, McDonald's offers breakfast items all day long, and recently introduced a table service. Furthermore, they are trying to improve their image by adding healthier choices to their menu. For example, salads are now on the menu, which are offered with fresh produce. On the other hand, Burger King focuses on its unique products, like their Whopper burger. The restaurant offers you a lot of different variations on this product, such as the 'Angriest Whopper', which has double meat and double cheese. Also, the restaurant is known for their flame-grilled burgers and sandwiches. And of course, it's famous for its slogan: 'Have it your way'. This is a clear way of saying that you can choose how you want your burger.