Why electric vehicle businesses use a proposal tool instead of Microsoft Word
Many electric vehicle still use Microsoft Word or some other word processor to create their business proposals. A previously created template is modified manually and then sent as a PDF. Sounds easy, but in practice this takes a lot of time, the chance of errors is high and you no longer have insight into your business proposal after sending.
With the use of a proposal tool it has become a lot easier and better for entrepreneurs. You still use templates as a basis, but now you have a full content library in which you can search and reuse texts. The chance of errors is minimal due to smart automation. And after sending you can still adjust your business proposal and you will get insight when your customer views the proposal. The modern interactive presentation options make an impression and the option to digitally sign makes it very easy for a customer to agree.
The following blog will elaborate on how to make perfect business proposals with the right tool: Read more why Microsoft Word is not the best way to create proposals
If you're an electric vehicle business providing Electric Vehicle Sales, our free sample proposal template provides an example for how to pitch your services. The scope of the proposal includes sections and all of our templates are completely customizable. Sign-up for free to get access to the Electric Vehicle Sales proposal template and start creating winning proposals today.
Advantages of a proposal tool:
Unique beautiful and convincing
Automate the sales process and save time when making quotations
Start sending unique online proposals with greater chances of success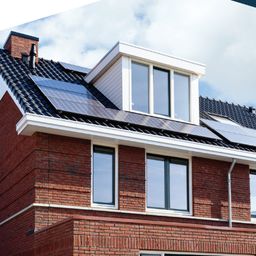 "Offorte is user-friendly software with which you can easily make a beautiful offer. Once the correct template has been created with the articles, you can make the most beautiful proposals in a few minutes."
Peter van der Wulp
Owner, ZEROgas
Read more customer reviews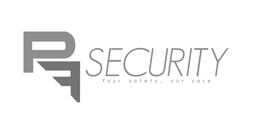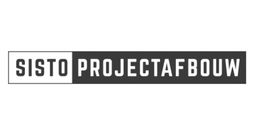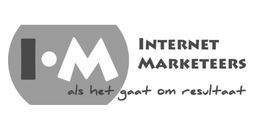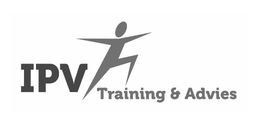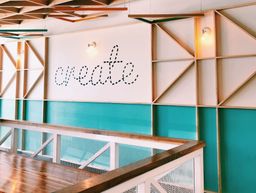 Discover all the powerful proposal software functionalities with which you can create, manage and win your proposals.
Check all the benefits
Latest from the blog
3 reasons to finally start with online proposals
Is this a shameless advertising blog for Offorte? No. No, because I'm genuinely satisfied with it. So satisfied, in fact, that I've been writing blogs and articles about and for this tool for over four years. In addition, in this blog (note: figuratively), I go with my butt bare. So, read on and find out why I should have started with online proposals much earlier.
Sneakpreview new proposal editor and display
We have been working hard on a completely new proposal editor & display for a long time. The development has now entered its final phase and will soon be tested by users. Check out the latest sneak preview with the updated pricing table, new page sections and photo gallery.
How to create proposals with a high win factor
How do some people do it anyway... One offer after another is approved. In addition to a rock-solid offer, there is a good chance that the favor factor plays a major role here. Find out what that favor factor is, how to create and increase it yourself.
View one of the other proposal examples
Why smart software is important for businesses in the electric vehicle sector
For a Electric Vehicle company, marketing and sales is a priority and having the right software can help with streamlining processes and saving time and money. It can even be the difference between success and failure. The Electric Vehicle industry is competitive and sometimes, it can be hard to make a profit. This is why it's important to ensure you have a good proposal system in place. This will help you keep track of all the proposals that you're generating. Good proposal software will also give you the chance to better present yourself to a prospect and impress them to win the deal.
The electric vehicle, or EV, is an environmentally friendly car that has no tailpipe emissions. This means that it doesn't pollute the air, and the car is quiet. Because it's silent, you might not even notice it when it's driving by. The most well-known EVs are cars, but they also include bicycles, motorcycles, buses and even airplanes. In an EV, electricity is stored in batteries. To recharge the batteries, you can plug the car into a power outlet at home or at work. There are also charging stations that allow you to charge your car quickly while you're on the go. As the number of EVs increases in the future, this technology could completely replace traditional gas-powered cars. The benefits of using an EV are pretty clear: it reduces pollution and greenhouse gas emissions. This makes them better for the environment than traditional cars. They're also very quiet, so they're easier on your ears. It costs less to drive an EV than a gas-powered car. And since they have fewer moving parts than a gas-powered car, they require less maintenance. An electric vehicle contains three main parts: a motor that powers the wheels; a battery that stores energy; and a controller that directs current from the battery to the motor to power the wheels. Most EVs use an AC motor, which produces less pollution than a DC motor would produce. To recharge an EV's battery, you simply plug it into an outlet at home or at work. Charging can take from 30 minutes to 8 hours depending on how low the battery is and what type of charger you use. When using a regular 120-volt outlet at home, for example, your car may take 8 hours to fully charge its battery. However, if you have access to 240-volt outlets (sometimes called "quick chargers"), your vehicle may be able to charge its battery in only 30 minutes or less! Top five best selling electric vehicles by year: 1st: Nissan Leaf (2011) 2nd: Tesla Model S (2012) 3rd: Chevrolet Volt (2011) 4th: Nissan Leaf (2012) 5th: Nissan Leaf (2013)