Why audio businesses use a proposal tool instead of Microsoft Word
Many audio still use Microsoft Word or some other word processor to create their quotations. A previously created template is modified manually and then sent as a PDF. Sounds easy, but in practice this takes a lot of time, the chance of errors is high and you no longer have insight into your quotation after sending.
With the use of a proposal tool it has become a lot easier and better for entrepreneurs. You still use templates as a basis, but now you have a full content library in which you can search and reuse texts. The chance of errors is minimal due to smart automation. And after sending you can still adjust your quotation and you will get insight when your customer views the proposal. The modern interactive presentation options make an impression and the option to digitally sign makes it very easy for a customer to agree.
The following blog will elaborate on how to make perfect quotations with the right tool: Read more why Microsoft Word is not the best way to create proposals
If you're an audio company offering audio services, our free sample proposal template can help you set your company apart from the competition. The scope of the proposal includes sections and allows for online signatures for faster sign-off. All of our templates are completely customizable to suit your company, your brand, and your projects. Sign-up for free to get access to the Audio Sales Process document today!
Advantages of a proposal tool:
Unique and beautiful convincing
Automate the sales process and save time
Win more projects with smart proposals
Why smart software is important for businesses in the audio sector
Companies have a lot of competition, so it's important to set yourself apart. If you want to stand out from the crowd, you need a quote and proposal system that allows you to create winning quotes and proposals. It's one of the last chances you'll have to make an impression before the client makes a decision to choose you for their marketing activities. Creating the perfect quote or proposal for services is not easy. There are so many things to consider. Of course you need accurate content with zero errors, but you also need a compelling design that represents your company's core values and ideals. Quotes that are easy to read and comprehend make the decision to say yes simple for your clients and prospects. In today's fast-moving, mobile world, plain and boring Excel spreadsheets no longer make the cut.
Audio stands for audio file. In this section, I will explain how to find an audio file and add it to your presentation. In the presentation, you can play the audio file as if it was a video.
Proposal software for audio business
Increase audio biz profitability with AI-assisted writing.
Audio companies require powerful, well-crafted proposals to showcase their unique sound engineering services and demonstrate the value they bring to clients. Our AI-powered proposal software is designed to help you deliver top-notch proposals that address your customers' needs and stand out from the competition. Our cutting-edge solution integrates with your existing workflow, enabling you to quickly generate persuasive, customized proposals that demonstrate your audio expertise.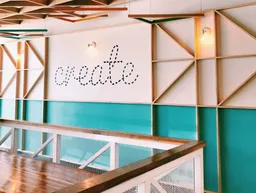 Discover all the functionalities with which you can easily create proposals in your corporate identity and win deals.
Check all the benefits
Latest from the blog
The history of the proposal: from handshake to digital signature
Want to write about the history of the proposal? Of course! I immediately saw it in front of me: a guy who makes something out of a proposal using cuneiform script. Yes, there is no shortage of imagination. Afterwards, I don't even seem to be wrong that much, but more about that later. Making a proposal over time shows a significant evolution.
Using chatgpt when making proposals: smart?
No one can have missed it. For months, ChatGPT dominated the news and social media. We were presented with everything. Arguments for and against, possibilities and impossibilities, enthusiasm and fear. As you can imagine, as a content writer, I followed the discussions closely. In addition, I answered clients' questions, published a candid blog and now here on the Offorte website. And with pleasure, because: Is it smart or stupid to use ChatGPT when making proposals? is an interesting question. Read on to discover the pros and cons that may help you decide whether or not to use ChatGPT for proposals.
An 'About us' page in your proposal? Great!
The sales conversation and the proposal are the perfect moments to convince the customer or prospect that working with you (as reliable experts) is the best option. Fine, so far so good. But… don't overdo it make sure you present your company in the right place and in the right way.
View one of the other proposal examples