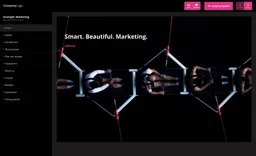 Why marketeers use a proposal tool instead of Microsoft Word
Many marketeers still use Microsoft Word or some other word processor to create their proposals. A previously created template is modified manually and then sent as a PDF. Sounds easy, but in practice this takes a lot of time, the chance of errors is high and you no longer have insight into your proposal after sending.
With the use of a proposal tool it has become a lot easier and better for entrepreneurs. You still use templates as a basis, but now you have a full content library in which you can search and reuse texts. The chance of errors is minimal due to smart automation. And after sending you can still adjust your proposal and you will get insight when your customer views the proposal. The modern interactive presentation options make an impression and the option to digitally sign makes it very easy for a customer to agree.
The following blog will elaborate on how to make a perfect proposal with the right tool: Read more why Microsoft Word is not the best way to create proposals
Advantages of a proposal tool:
Innovative beautiful interactive proposals that makes an impression
Automate the sales process & save time creating proposals
Achieve a higher conversion with sending smart proposals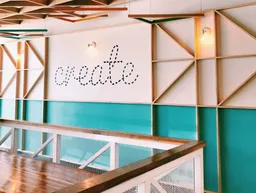 Discover all the powerful proposal software functionalities with which you can create, manage and win your proposals.
Check all the benefits
Latest from the blog
An 'About us' page in your proposal? Great!
The sales conversation and the proposal are the perfect moments to convince the customer or prospect that working with you (as reliable experts) is the best option. Fine, so far so good. But… don't overdo it make sure you present your company in the right place and in the right way.
Make a proposal for corporate organizations
Large, corporate organizations generally like to do business with peers. Nevertheless, more and more partnerships are being concluded with smaller companies and/or startups. This allows these large organizations to innovate faster. Smaller companies and startups in turn benefit from the knowledge, facilities and network of corporate organizations. This allows them to develop or grow better and faster. Great, that all looks good. However, corporates speak each other's language, but a 'smaller entrepreneur' had better prepare well in advance, also with regard to proposals. What can you take into account and what are the essentials in a proposal for large organizations? I did some research and listed a few things for you.
New proposal editor & viewer
We are excited to share our latest software release with you. After months of hard work, we are finally live. The new proposal editor & viewer help you even better to create smart, winning proposals. Read on to discover all the new features.
View one of the other proposal examples