Why call center businesses use a proposal tool instead of Microsoft Word
Many call center still use Microsoft Word or some other word processor to create their quotations. A previously created template is modified manually and then sent as a PDF. Sounds easy, but in practice this takes a lot of time, the chance of errors is high and you no longer have insight into your quotation after sending.
With the use of a proposal tool it has become a lot easier and better for entrepreneurs. You still use templates as a basis, but now you have a full content library in which you can search and reuse texts. The chance of errors is minimal due to smart automation. And after sending you can still adjust your quotation and you will get insight when your customer views the proposal. The modern interactive presentation options make an impression and the option to digitally sign makes it very easy for a customer to agree.
The following blog will elaborate on how to make perfect quotations with the right tool: Read more why Microsoft Word is not the best way to create proposals
For industry, you're looking to expand your business and provide Call Center services? Well, you can start now with our free Call Center sales document template. This sample proposal will help you set up an appointment that will be just as impactful as the first call your customer ever made to you. With a detailed scope of work, table of contents, project estimate tables and more features included in this template, it's no wonder why almost 200 companies use Sales Document Solutions for their marketing needs!
Advantages of a proposal tool:
Modern quotations impress customers
Invest now to save time when making proposals later
Start sending smart proposals with greater chances of success
Why smart software is important for businesses in the call center sector
You're looking to expand your Call Center business. In order to accomplish this, you need to have a strong marketing strategy in place. For one, you need to get the word out that you're now able to provide Call Center services. To do this, you need to be able to create professional quotes and proposals that will show clients exactly what they can expect from working with you. It's important to have quality proposal software in place so that you can easily create quotes and proposals for your clients. Using sales documents as an example, this type of software can help you track all of your client activity in one place and even automate your email marketing campaigns.
Call center (or call center) is a company or a facility that provides customer support to customers by telephone or e-mail. The term call center also refers to the agents working in these centers, who are often available 24 hours a day. In general, the concept of call center is used for all customer contact services that are not handled in person, such as mail, chat, and fax. However, the meaning of the term has evolved over time. Nowadays, it is usually used to refer to a location where most customer service requests are handled by employees working at telephone stations. Call centers can also be used for tasks other than customer service, such as debt collection and telemarketing.
Proposal software for call center business
Unlock growth with AI-powered Call Center Proposals.
As a call center striving for success in the modern marketplace, we understand the challenges you face daily - delivering high-quality, convincing proposals that impress prospective clients and showcase your unique strengths. Our AI-powered proposal software is designed to help you overcome those obstacles, streamlining the proposal process while boosting efficiency and cost-effectiveness. Integrate our solution into your existing workflow to create tailored, results-driven proposals that highlight your call center's expertise and address the needs of your clients.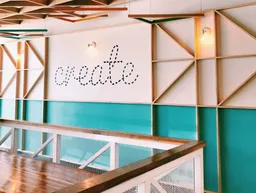 Discover all the functionalities with which you can easily create proposals in your corporate identity and win deals.
Check all the benefits
Latest from the blog
Monkey sandwich stories in proposals: deal breaker
In the world of sales, proposals are a crucial part of the process. It is the moment when potential customers get a first or second impression of your organization and the services or products you offer. Then of course you won't come along with a few monkey stories. But you could be wrong about that...
The history of the proposal: from handshake to digital signature
Want to write about the history of the proposal? Of course! I immediately saw it in front of me: a guy who makes something out of a proposal using cuneiform script. Yes, there is no shortage of imagination. Afterwards, I don't even seem to be wrong that much, but more about that later. Making a proposal over time shows a significant evolution.
Using chatgpt when making proposals: smart?
No one can have missed it. For months, ChatGPT dominated the news and social media. We were presented with everything. Arguments for and against, possibilities and impossibilities, enthusiasm and fear. As you can imagine, as a content writer, I followed the discussions closely. In addition, I answered clients' questions, published a candid blog and now here on the Offorte website. And with pleasure, because: Is it smart or stupid to use ChatGPT when making proposals? is an interesting question. Read on to discover the pros and cons that may help you decide whether or not to use ChatGPT for proposals.
View one of the other proposal examples