Why warehousing businesses use a proposal tool instead of Microsoft Word
Many warehousing still use Microsoft Word or some other word processor to create their business proposals. A previously created template is modified manually and then sent as a PDF. Sounds easy, but in practice this takes a lot of time, the chance of errors is high and you no longer have insight into your quotation after sending.
With the use of a proposal tool it has become a lot easier and better for entrepreneurs. You still use templates as a basis, but now you have a full content library in which you can search and reuse texts. The chance of errors is minimal due to smart automation. And after sending you can still adjust your quotation and you will get insight when your customer views the proposal. The modern interactive presentation options make an impression and the option to digitally sign makes it very easy for a customer to agree.
The following blog will elaborate on how to make perfect business proposals with the right tool: Read more why Microsoft Word is not the best way to create proposals
If you're a business type of Warehousing, we have created a free sample proposal template for your use. You can easily upload your company information and start using the template immediately. The document template comes in Microsoft Word format for easy editing. The page size is A4 and letter which means it can be used in any country in the world.
Advantages of a proposal tool:
Unique and beautiful convincing
Automate sales process and improve lead time
Win more deals with smart proposals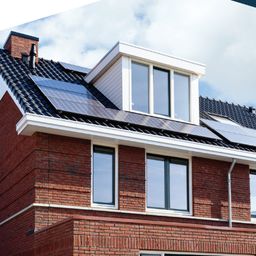 "Offorte is user-friendly software with which you can easily make a beautiful offer. Once the correct template has been created with the articles, you can make the most beautiful proposals in a few minutes."
Peter van der Wulp
Owner, ZEROgas
Read more customer reviews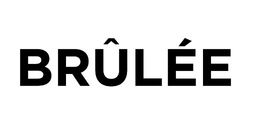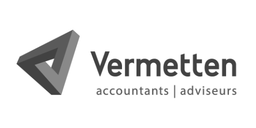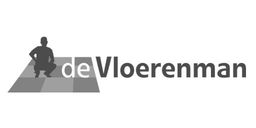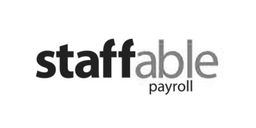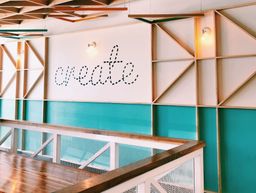 Discover all the powerful proposal software functionalities with which you can create, manage and win your proposals.
Check all the benefits
Latest from the blog
Speak to the customer formally or informally in proposals
I see the formal language question appear in my inbox a few times every year. It is also a very legitimate question. After all, you don't want to hurt or offend anyone and certainly not in your proposals! Fortunately, it's not as difficult as it seems, just look.
Second sneak preview of the new editor
The second preview of the new proposal editor from Offorte. Hard work is still underway but would like to share some of the new useful features with you.
How well do you verify your proposals?
A proposal can be the beginning of a great cooperation or - when it comes to an existing customer - strengthening your relationship. Anyway, you want your proposal to be knocked on all sides before it goes out. Of course, you check for language, spelling and the correct rates. But there are many more points of interest. Take your proposals to the next level and discover the 5 most important checkpoints!
View one of the other proposal examples
Why smart software is important for businesses in the warehousing sector
To a business of type Warehousing, the most important thing is to have a system that makes their work easier. Quoting and proposal software makes this possible. Creating quotes and proposals are easy with software designed for the purpose. It's also more cost-effective since you don't have to spend a lot of money on fancy designs or layouts. What's more, it will make you look professional and help you stand out from your competitors. What are the best software options? Tryout Offorte for generating professional quotes and proposals.
A warehousing is a location where goods can be stored. Goods could be stored for several reasons, such as for storage, distribution, manufacturing, assembly or testing. Warehousing has become a popular career choice for those who are interested in industrial careers. The profession of warehousing is still a small part of the global industrial sector, but the need for warehouses will grow exponentially in the future. One of the main reasons why warehousing is important to modern industry is because companies need a way to store their finished goods and their raw materials. The storage facilities can range from small units to massive facilities that take up large tracts of land. Warehouses can be used for either commercial or non-commercial purposes. In recent years there has been an increased focus on lean manufacturing which requires that materials and finished goods are stored in a central location so that they can be moved into production as needed. In order to accomplish this process efficiently, companies have invested heavily in warehouse management systems (WMS) which allows them to optimize their warehouse operations by tracking all of the inventory and monitoring shipments as they leave the warehouse. A warehouse is a structure that is specifically designed to store goods and materials. Warehouses are usually owned by business organizations that are engaged in manufacturing, wholesaling, retailing or importing. These warehouses are typically storage locations for items that have been purchased by a customer or client and will eventually be sold to another customer or client. It is very common for these warehouses to have multiple levels or rooms where the different items are stored. To prevent theft and other criminal activities it is very common for the warehouse to have surveillance equipment as well as a security guard on duty at all times when the warehouse is open. It is also common for these warehouses to have special air conditioning and fire suppression systems in place to protect against any potential damage from extreme temperatures or fires. The most common form of warehousing involves storage space located within a structure with a forklift inside of it to transport items from one side of the warehouse to another side of the warehouse as needed. However there are also times when a forklift will not be necessary and it will just be possible to drive around the warehouse and load items directly into a truck without any assistance from forklifts or other similar equipment. These warehouses can come in many different sizes and shapes depending on what type of items they will be storing. It is also common for these warehouses to be divided into different areas that will hold certain types of items while keeping other types of items separate from each other within the same warehouse structure. This separation of certain types of items within a single warehouse structure is most commonly done by using shelving units with barcodes on them where each different type of item has its own designated spot on the shelving unit where it belongs according to the barcode associated with it.