Why staffing agency businesses use Offorte instead of Microsoft Word
Many staffing agency still use Microsoft Word or some other word processor to create their proposals. A previously created template is modified manually and then sent as a PDF. Sounds easy, but in practice this takes a lot of time, the chance of errors is high and you no longer have insight into your business proposal after sending.
With the use of Offorte it has become a lot easier and better for entrepreneurs. You still use templates as a basis, but now you have a full content library in which you can search and reuse texts. The chance of errors is minimal due to smart automation. And after sending you can still adjust your business proposal and you will get insight when your customer views the proposal. The modern interactive presentation options make an impression and the option to digitally sign makes it very easy for a customer to agree.
The following blog will elaborate on how to make perfect proposals with the right tool: Read more why Microsoft Word is not the best way to create proposals
The free proposal template that we have created for staffing agencies can be used to build proposals and quotes for your clients. The document includes sections and allows you to add an online signature to all of the documents that you create. All of our templates are completely customizable.
Advantages of Offorte:
Modern quotations impress customers
Invest now to save time when making proposals later
Start sending smart proposals with greater chances of success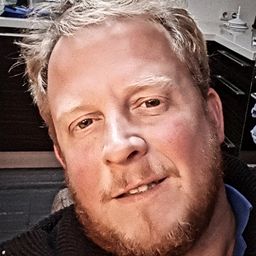 "The professional styling and operation of the proposal process really appeals to us. Due to the graphic design and the online presentation, we are intuitively 1-0 ahead of our competition."
Hielke Mulder
CEO, Mulder Schoonmaak
Read more customer reviews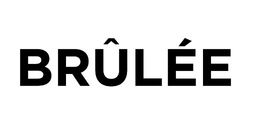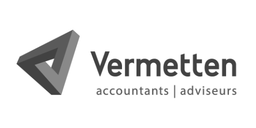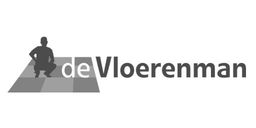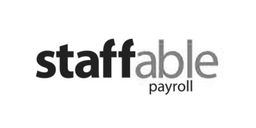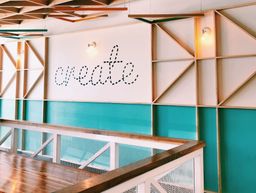 Discover all the powerful proposal software functionalities with which you can create, manage and win your proposals.
Check all the benefits
Latest from the blog
Speak to the customer formally or informally in proposals
I see the formal language question appear in my inbox a few times every year. It is also a very legitimate question. After all, you don't want to hurt or offend anyone and certainly not in your proposals! Fortunately, it's not as difficult as it seems, just look.
Second sneak preview of the new editor
The second preview of the new proposal editor from Offorte. Hard work is still underway but would like to share some of the new useful features with you.
How well do you verify your proposals?
A proposal can be the beginning of a great cooperation or - when it comes to an existing customer - strengthening your relationship. Anyway, you want your proposal to be knocked on all sides before it goes out. Of course, you check for language, spelling and the correct rates. But there are many more points of interest. Take your proposals to the next level and discover the 5 most important checkpoints!
View one of the other proposal examples
Why smart software is important for businesses in the staffing agency sector
When it comes to Staffing Agency software, you need something that will allow you to manage the processes involved in delivering excellent services. You also need something that will give you and your team a way to keep track of the proposals that you're generating. This is why we have developed an online proposal system. The software allows you to take advantage of a customized dashboard that makes the process of creating quotes and proposals simple and easy. The proposal software also offers a number of features to make things easier for you and your team.
Staffing agencies help companies find qualified employees to fill vacancies. These companies do not always have openings for employees, but they know the skills that are needed and can find people with those skills to fill positions in companies that need them. They also help organizations find and hire temporary workers, as well as permanent ones. Some staffing agencies are generalists, meaning they help find anyone to fill a position, while others specialize in specific areas. Some of the areas they specialize in include IT, sales, finance, human resources, and healthcare. What are staffing agencies? In general, staffing agencies are employment agencies that help companies find employees. However, the two terms are not interchangeable. Many employment agencies don't work with staffing agencies and vice versa. In fact, the differences between staffing agencies and other employment agencies can be confusing for job seekers. This is why it's important to understand how each type of agency works so you can find the right job and the right agency for you. Staffing agencies are a form of external recruitment, which means they source candidates from outside an organization. Most companies have some internal recruitment procedures, which means they use their own employees to search for candidates or contract an internal recruiter to handle it. The advantage of external recruitment is that it can introduce you to companies you may not have considered or had access to as an employee. What is a staffing agency? Staffing agencies offer different services based on their niche or what kind of staff they specialize in hiring. For example, a healthcare staffing agency will recruit nurses or home health aides for nursing homes or hospitals. Staffing agencies recruit in different ways: by looking through their existing database of job candidates; by creating ads for specific positions; by conducting interviews; or by combing through job boards. They then refer qualified candidates to employers that need them. Because staffing agencies are external recruitment sources, candidates don't have to apply directly to them; instead, they have to apply directly to the employer who contracts them. It's also worth noting that staffing agencies are generally paid a fee by the employer for finding qualified candidates and referring them to the company's hiring manager. How do staffing agencies work? Here's how a typical relationship between a staffing agency and employer works: A company contacts a recruiter who specializes in their industry to fill a position that's vacant within their organization. The recruiter searches through its database of job candidates or conducts interviews with job seekers and then presents the most qualified candidates to the company's hiring manager or HR representative. The company reviews all candidates presented by the recruiter and selects one based on skills and experience that best meet its needs. If the company hires one of these job seekers, then the recruiter is paid a fee for helping fill the position and recruiting a new employee. It's important to note that the majority of employers don't work with just one staffing agency; instead, they use several depending on their needs at any given time. For example, if there is an opening within their organization for a marketing executive, then they may contact an agency specializing in sales staff because there may be fewer sales staff available than marketing staff members overall; if they're having trouble finding qualified candidates through a generalist agency specializing in all types of staff positions then they may contact another one specializing in IT staff because IT roles may be harder to fill than other positions due to demand for them or because there are fewer applicants overall with IT skills than sales skills because IT jobs require more specialized knowledge than sales jobs do so employers have less flexibility when hiring someone for these roles in their organizations). Here are some common questions about staffing agencies: What is a temporary staffing agency? Temporary staffing agencies are like traditional staffing agencies except they only supply temporary workers on short-term contracts instead of permanent workers on long-term contracts. They typically supply temps for seasonal workloads during peak periods when a company has too much work for its current staff but doesn't want to take on full-time staff that it will only need temporarily during this period; or when it has an open position but can't find someone permanently because it's hard to find someone with both the right skills and experience so it wants someone who can come on board quickly without having to go through the whole application process but still stay long enough to help out with ongoing projects as needed before transitioning into another position at another company so there is no long-term commitment involved in working with this type of agency; or when it has permanent employees but wants someone who has experience doing similar work so it can quickly fill an open position without having to train someone new from scratch so even though temps aren't always cheaper than permanent hires this can sometimes be the case especially if they have good relationships with reliable temps who already know how things work at their company since new hires often take longer before they're productive on their own since this takes time and training which doesn't exist if you already have people who know what needs doing so your clients don't get upset about long periods of time before new hires become productive especially if you provide ongoing training for your staff even if they've been there for years so it's definitely worth looking into using this type of service if you have positions that need filling in your organization especially if you need experienced people quickly so you can get back up and running again as soon as possible after you hire them; however, temp workers usually make less money than permanent hires which means employers who go this route usually end up paying more in total salaries since temps are usually paid less per hour even though temporary workers may not cost more overall if you consider taxes and benefits since temps don't get benefits like health insurance from most temp agencies unless they're assigned directly from an employer which some may offer as part of their services but generally not many do so workers have no insurance coverage unless their temp agency arranges coverage which is usually provided through another provider so make sure your temp agency knows you need insurance coverage before you start working otherwise you won't be covered