Why rental property businesses use proposal software instead of Microsoft Word
Many rental property still use Microsoft Word or some other word processor to create their quotations. A previously created template is modified manually and then sent as a PDF. Sounds easy, but in practice this takes a lot of time, the chance of errors is high and you no longer have insight into your quotation after sending.
With the use of proposal software it has become a lot easier and better for entrepreneurs. You still use templates as a basis, but now you have a full content library in which you can search and reuse texts. The chance of errors is minimal due to smart automation. And after sending you can still adjust your quotation and you will get insight when your customer views the proposal. The modern interactive presentation options make an impression and the option to digitally sign makes it very easy for a customer to agree.
The following blog will elaborate on how to make perfect quotations with the right tool: Read more why Microsoft Word is not the best way to create proposals
If you're a rental property business with a house on the market, our free sample proposal template can provide an example of how to pitch your property. The scope of the document is fully customizable. Sign-up for free to get access to the proposal template and start writing better proposals today.
Advantages of proposal software:
Innovative smart proposals to impress
Automate and save valuable time
Win more assignments by sending digital proposals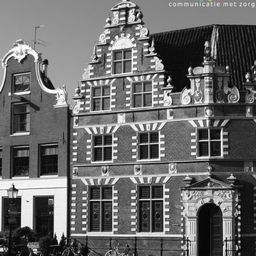 "Offorte helps us to issue our offers in a professional manner, but also to send other proposals in a well-organized manner."
Irma van der Lubbe
Communications adviser, Vitamedia
Read more customer reviews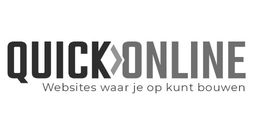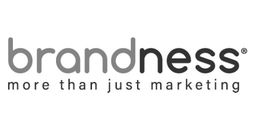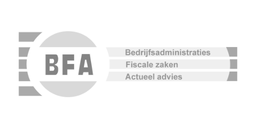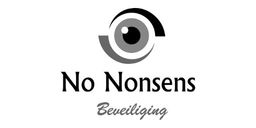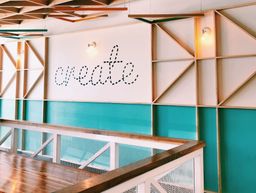 Discover all the powerful proposal software functionalities with which you can create, manage and win your proposals.
Check all the benefits
Latest from the blog
Speak to the customer formally or informally in proposals
I see the formal language question appear in my inbox a few times every year. It is also a very legitimate question. After all, you don't want to hurt or offend anyone and certainly not in your proposals! Fortunately, it's not as difficult as it seems, just look.
Second sneak preview of the new editor
The second preview of the new proposal editor from Offorte. Hard work is still underway but would like to share some of the new useful features with you.
How well do you verify your proposals?
A proposal can be the beginning of a great cooperation or - when it comes to an existing customer - strengthening your relationship. Anyway, you want your proposal to be knocked on all sides before it goes out. Of course, you check for language, spelling and the correct rates. But there are many more points of interest. Take your proposals to the next level and discover the 5 most important checkpoints!
View one of the other proposal examples
Why smart software is important for businesses in the rental property sector
Rental Property businesses are in need of an organized and efficient way to handle quotations and proposals. The goal is to provide a clean, easy-to-read, and professional document that will help the prospect make a decision to choose you for their marketing activities. The best proposal software will enable you to create stunning quotes and proposals in a matter of minutes. They'll have an eye-catching design that represents your company's core values and ideals. And they'll be easy to read and comprehend, so prospects can easily understand what they're getting themselves into. At the same time, the right quoting and proposal software will allow you to get back to the business of growing your Rental Property business.
If you are planning to buy a rental property for investment purposes, you need to do your research before you make the decision. Renting a property is a good way to earn extra income and have tenants help pay for your mortgage. The amount of rent you can charge depends on location, amenities, market value and your own negotiating skills. How to do it: Create a list of all the costs associated with renting out your property. This includes things like furniture, appliances, insurance, taxes and other expenses. Calculate how much money you will make from renting out the property. Divide the monthly rent by 12 to get the monthly income. Multiply this number by the total number of months you will be renting out the property. This gives you an estimate of how much money you will make from this investment property. Have a real estate agent help you evaluate the condition of the property and how much it might cost to repair any damage or remodel it. Ask about local zoning regulations and neighborhood restrictions that might affect your ability to rent out the property. Determine if it is possible to obtain a permit for short-term rentals in your area. Decide how long you plan to rent out the property. The longer you plan to keep it, the more money you can potentially make from it. Depending on where you live, there may be state or local income taxes that affect your rental income. The amount of income tax you pay depends on how much money you make from renting out your property each year. You can deduct rental losses against other types of income such as your salary or investments when figuring your taxable income for tax purposes.