Why procurement businesses use a proposal application instead of Microsoft Word
Many procurement still use Microsoft Word or some other word processor to create their business proposals. A previously created template is modified manually and then sent as a PDF. Sounds easy, but in practice this takes a lot of time, the chance of errors is high and you no longer have insight into your business proposal after sending.
With the use of a proposal application it has become a lot easier and better for entrepreneurs. You still use templates as a basis, but now you have a full content library in which you can search and reuse texts. The chance of errors is minimal due to smart automation. And after sending you can still adjust your business proposal and you will get insight when your customer views the proposal. The modern interactive presentation options make an impression and the option to digitally sign makes it very easy for a customer to agree.
The following blog will elaborate on how to make perfect business proposals with the right tool: Read more why Microsoft Word is not the best way to create proposals
The first step in creating a successful procurement business is to make sure you have the right tools. You need to be able to create professional and error-free proposals for your customers. You want something that will help you stand out from the competition.
Advantages of a proposal application:
Unique and beautiful convincing
Automate sales process and improve lead time
Win more deals with smart proposals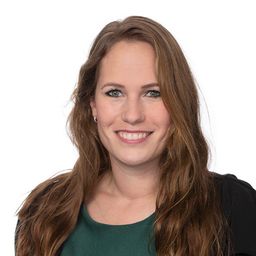 "Where we used to work with Word and Excel, we now use Offorte. Using Offorte makes it super easy for us to create custom proposals. In no time an offer is ready, sent and approved online. In Offorte we can also see exactly which proposals have yet to be sent, are online, have been approved or have been rejected. Offorte saves us time and gives us an overview."
Yvonne van Hemert
Owner, BFA-Advies
Read more customer reviews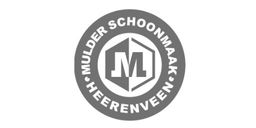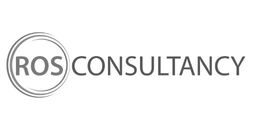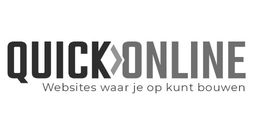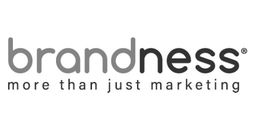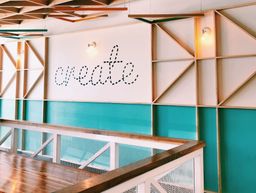 Discover all the powerful proposal software functionalities with which you can create, manage and win your proposals.
Check all the benefits
Latest from the blog
Speak to the customer formally or informally in proposals
I see the formal language question appear in my inbox a few times every year. It is also a very legitimate question. After all, you don't want to hurt or offend anyone and certainly not in your proposals! Fortunately, it's not as difficult as it seems, just look.
Second sneak preview of the new editor
The second preview of the new proposal editor from Offorte. Hard work is still underway but would like to share some of the new useful features with you.
How well do you verify your proposals?
A proposal can be the beginning of a great cooperation or - when it comes to an existing customer - strengthening your relationship. Anyway, you want your proposal to be knocked on all sides before it goes out. Of course, you check for language, spelling and the correct rates. But there are many more points of interest. Take your proposals to the next level and discover the 5 most important checkpoints!
View one of the other proposal examples
Why smart software is important for businesses in the procurement sector
A Procurement company needs to know how to write a proposal for their business. Without this ability, it's easy to miss out on deals and opportunities that could really boost your revenue. It's important to be able to create a quote or proposal that is well-written, persuasive, and that will impress your audience. The key is in knowing what will make them want to hire you for their project. If you don't know what they want from you, how can you give it to them? A quote or proposal software system is the perfect way to ensure that your quotes and proposals are always professional and error-free. It allows you to create beautiful documents that look great and are easily navigable.
Procurement refers to the process of finding, buying, and supplying products, services, and information technology (IT) solutions. In many companies, procurement is a key function. A procurement department is in charge of acquiring products or services that an organization needs. That could be office supplies, computers, medical equipment, or even insurance. This is also called buying or purchasing. Procurement professionals help companies acquire products and services from suppliers at the best possible price and quality. The process of procuring goods and services involves planning, analysis, decision making, negotiation, and the creation of contractual documents such as purchase orders. The purchase order is a document that specifies the details of a specific procurement: what the supplier will deliver to the buyer, how much it will cost, when it must be delivered, and how it will be paid for. In many organizations, these steps are governed by policies and procedures in purchasing regulations. In some cases there may be legal requirements. For example, public companies in the United States must adhere to guidelines established by the Federal Acquisition Regulation (FAR). In addition to these general regulations governing procurement activities across the entire organization, each department may have its own policies and procedures for how procurement should be carried out. One reason organizations develop policies and procedures for procurement is to increase the likelihood that a procurement will have a positive outcome. If individuals in the organization know what is expected of them when they conduct a procurement (for example, when they issue a purchase order), then they are more likely to follow the process correctly. If they know what information they need to request from a supplier when they are making an offer on their product or service (the offer-to-buy agreement), then they are more likely to gather this information before they issue the purchase order. The other reason organizations develop policies and procedures for procurement is to ensure that everyone within the organization adheres to the same standards when conducting procurements. This reduces confusion among employees about what is expected of them when they conduct procurements and ensures that everyone receives consistent support when they need it during the procurement process. It also helps eliminate inconsistent practices that could result in poor decisions and unsuccessful procurements. For example, if different departments within an organization purchase goods or services from different suppliers without comparing prices with each other, then one department may end up paying significantly more than another department for similar goods or services.