Why personal development businesses use a proposal tool instead of Microsoft Word
Many personal development still use Microsoft Word or some other word processor to create their business proposals. A previously created template is modified manually and then sent as a PDF. Sounds easy, but in practice this takes a lot of time, the chance of errors is high and you no longer have insight into your business proposal after sending.
With the use of a proposal tool it has become a lot easier and better for entrepreneurs. You still use templates as a basis, but now you have a full content library in which you can search and reuse texts. The chance of errors is minimal due to smart automation. And after sending you can still adjust your business proposal and you will get insight when your customer views the proposal. The modern interactive presentation options make an impression and the option to digitally sign makes it very easy for a customer to agree.
The following blog will elaborate on how to make perfect business proposals with the right tool: Read more why Microsoft Word is not the best way to create proposals
Creating a successful proposal is one of the most challenging things you will do as a business. There are so many elements to consider and each one requires your careful attention if you want to create an impressive document that stands out from your competitors. Are you able to get a client's attention with your proposal and make them say yes? If not, why not? Think about it – what will it take for you to write persuasive sales documents that can change minds and improve your business today?
Advantages of a proposal tool:
Convenient convincing proposals in no time
Automate the sales process & save time when making a quotation
Start sending smart proposals with a higher chance of success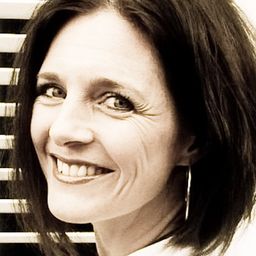 "No more boring job confirmations as you are used to from accountants. With Offorte we quickly and efficiently make clear order confirmations that fit our online working method. No more hassle with sending packages of paper back and forth. Simply make an order confirmation and receive it signed the same day. This way we can quickly start working for our customers."
Linda Tuijn
Accountant (AA), Duidelijk Accountants
Read more customer reviews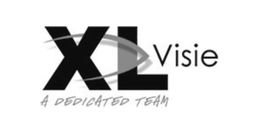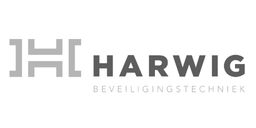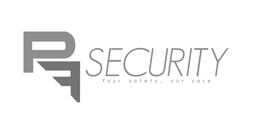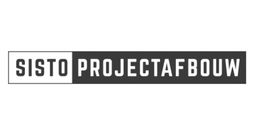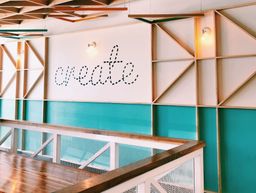 Discover all the powerful proposal software functionalities with which you can create, manage and win your proposals.
Check all the benefits
Latest from the blog
Second sneak preview of the new editor
The second preview of the new proposal editor from Offorte. Hard work is still underway but would like to share some of the new useful features with you.
How well do you verify your proposals?
A proposal can be the beginning of a great cooperation or - when it comes to an existing customer - strengthening your relationship. Anyway, you want your proposal to be knocked on all sides before it goes out. Of course, you check for language, spelling and the correct rates. But there are many more points of interest. Take your proposals to the next level and discover the 5 most important checkpoints!
Sneakpreview new proposal editor and display
A completely new proposal editor & viewer has been working hard for months. It will take a while before you can start using it, but today you can already see a first sneak preview.
View one of the other proposal examples
Why smart software is important for businesses in the personal development sector
Creating the perfect quote or proposal for services is not easy. There are so many things to consider. Of course you need accurate content with zero errors, but you also need a compelling design that represents your company's core values and ideals. Quotes that are easy to read and comprehend make the decision to say yes simple for your clients and prospects. In today's fast-moving, mobile world, plain and boring Excel spreadsheets no longer make the cut.
Personal development is the process of improving the personal skills and knowledge needed to perform well in your job. A lot of people confuse personal development with self-improvement, which means working on your weaknesses. Self-improvement is about removing the limitations in your life, while personal development is about developing your skills and adding value to your current job. For example, if you're not good at public speaking, you can take a course to learn how to do it better. This is an example of self-improvement. On the other hand, if you're good at public speaking but want to become even better, you can take a course on persuasion and influence. In this case, it's personal development. Personal development activities help you get the most out of your job and increase your chances of promotion. That's why it's important to plan for it like you would plan for any other activity. Here are some tips: Find out what is required in your current position. First find out what's required for you to do your job well. To get an overview of the requirements, think about what others have said about your performance, look at your appraisal or talk to your manager. Then find out what the organization's values are and how they want employees to behave and interact with each other. Finally, think about what qualities are needed for the next step in your career. For example, if you want to become a project manager, develop leadership skills. In addition to requirements, also look at any opportunities for personal development that are available in your organization or that may be coming up soon. Make sure you have enough time to develop yourself before taking on new responsibilities. List all activities that fit with both your needs and the opportunities available. Then make a list of activities that will help you get where you want to go in your career. You may want to write down what you can get out of these activities (such as developing a certain skill) and how long it will take before you see results (for example, 'I will be able to start my own team after 2 years'). Also include things that will help you build relationships with other people who are important for your career (for example, 'I will attend networking events once a month'). Don't forget to include activities that will improve all aspects of your performance (for example, 'I will develop my leadership skills by volunteering once a month').