Why mobile advertising businesses use Offorte instead of Microsoft Word
Many mobile advertising still use Microsoft Word or some other word processor to create their business proposals. A previously created template is modified manually and then sent as a PDF. Sounds easy, but in practice this takes a lot of time, the chance of errors is high and you no longer have insight into your proposal after sending.
With the use of Offorte it has become a lot easier and better for entrepreneurs. You still use templates as a basis, but now you have a full content library in which you can search and reuse texts. The chance of errors is minimal due to smart automation. And after sending you can still adjust your proposal and you will get insight when your customer views the proposal. The modern interactive presentation options make an impression and the option to digitally sign makes it very easy for a customer to agree.
The following blog will elaborate on how to make perfect business proposals with the right tool: Read more why Microsoft Word is not the best way to create proposals
Mobile Advertising companies can now use quoting and proposal software to create beautiful quotes and proposals. The main reason for this is that the software allows them to use appealing design features. These make the quote and proposal more appealing to read and thus more likely to win the deal.
Advantages of Offorte:
Useful and convincing advice
Automate the sales process and save proposal time
Start sending smart proposals with greater chances of success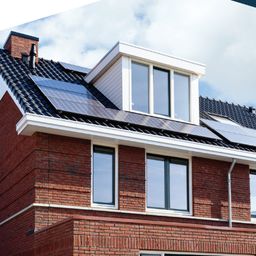 "Offorte is user-friendly software with which you can easily make a beautiful offer. Once the correct template has been created with the articles, you can make the most beautiful proposals in a few minutes."
Peter van der Wulp
Owner, ZEROgas
Read more customer reviews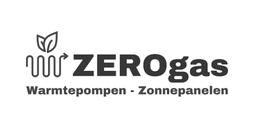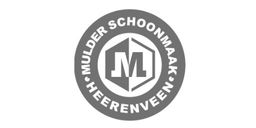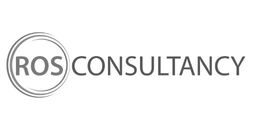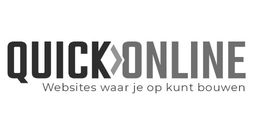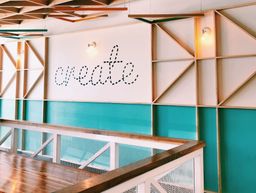 Discover all the powerful proposal software functionalities with which you can create, manage and win your proposals.
Check all the benefits
Latest from the blog
Speak to the customer formally or informally in proposals
I see the formal language question appear in my inbox a few times every year. It is also a very legitimate question. After all, you don't want to hurt or offend anyone and certainly not in your proposals! Fortunately, it's not as difficult as it seems, just look.
Second sneak preview of the new editor
The second preview of the new proposal editor from Offorte. Hard work is still underway but would like to share some of the new useful features with you.
How well do you verify your proposals?
A proposal can be the beginning of a great cooperation or - when it comes to an existing customer - strengthening your relationship. Anyway, you want your proposal to be knocked on all sides before it goes out. Of course, you check for language, spelling and the correct rates. But there are many more points of interest. Take your proposals to the next level and discover the 5 most important checkpoints!
View one of the other proposal examples
Why smart software is important for businesses in the mobile advertising sector
Mobile Advertising companies are now using software to create beautiful and effective quotes and proposals. The main reason for this is that the software allows them to use appealing design features. These make the quote and proposal more appealing to read and thus more likely to win the deal.
The mobile advertising market has grown over the years, and has become a profitable market. Mobile advertising includes advertisements sent to mobile devices, such as smartphones, PDAs, tablets, and other wireless devices. Mobile advertising can be delivered by text message, short message service (SMS), Multimedia Messaging Service (MMS), electronic mail, Instant Messenger (IM), or WAP (Wireless Application Protocol) for Internet access. Advertisements can be targeted based on the recipient's geographic location or personal preferences. In the past five years, mobile advertising has shifted from traditional SMS text messages to a more interactive medium using IM-style messaging services and apps that offer "in-app" content or allow customers to "click-to-call" companies directly from their phones. The click-to-call option has created a huge growth in mobile advertising revenue, where direct calls to the business are made instead of relying on the customer's knowledge of a company's phone number. Companies such as Google and Facebook now offer mobile advertising options. Mobile advertisers have seen an increase in click-through rates from less than one percent to six percent by changing the way ads are presented to mobile devices. Most companies use advertising agencies to plan and buy ad campaigns on mobile devices. Google AdWords is one of the most popular platforms for search engine marketing. Google AdWords allows users to create ads for Google searches that appear at the top or on the right side of search results pages. Google AdWords also allows users to create text ads that appear on Google websites and partner websites across the Internet, which means they reach consumers searching for information while on their computer. Another effective form of mobile advertising is creating and using apps on smart phones. For example, there are apps that will make it easy for a user to locate information about a product or service they want by clicking a link within the app. Other types of apps allow consumers to enter information about themselves that will be used to create customized ads, while others will allow users to make purchases right from their phones. Mobile advertising has also spread beyond phones into other areas of consumer technology, including televisions and personal computers. Mobile ads can be shown as banners or icons in apps that appear on smart phones. For example, an app with a restaurant guide could display an icon with the name of a local restaurant chain in addition to its menu options; when clicked, the icon will show the user directions to that restaurant's nearest location as well as show that chain's menu. Television advertisements are delivered through what is known as rich media; this type of ad is usually interactive and allows users to play games or learn more about products without ever leaving their television screen. Some companies have even gone so far as delivering coupons or discounts through text messages; however, this requires the customer to already have their cell phone programmed with their wireless provider's information as well as requiring customers to opt in by giving their consent for receiving these types of messages. Coupons have become a very popular way for businesses to promote their products and services through wireless media; many companies offer discounts through e-mail and text messages on days when they want people to come into their store and buy products in bulk or at certain times of the year when there are limited time offers available only to customers who opt in to receive these texts and e-mails by giving consent at sign up or downloading an app that contains coupons for various retailers or restaurants. One way advertisers deliver coupons through smart phones is by making them available through an app; these can be downloaded from an online app store for free or for a small fee based on how much space they take up on a smart phone. Other advertisers offer coupons by text message; however, this type of coupon delivery requires customer consent by asking people if they would like these texts before giving them access to these coupons, where they can then receive texts containing coupon codes for different businesses. This also requires cell phone users to opt in by signing up with certain companies online before being able to receive any discounts sent directly to their phones through text messaging. When creating mobile ads, marketers can take advantage of different technologies and services offered through wireless providers; these can help reach customers while also allowing marketers to get feedback from consumers about whether they liked certain ads or received them often enough to become annoyed with receiving them constantly; if this is the case, marketers can adjust future ads so they do not annoy customers too much by sending them too often and at inconvenient times of day when people do not want them because it distracts them from other activities they are doing at that time like driving while using their smart phone.