Why micro lending businesses use a proposal tool instead of Microsoft Word
Many micro lending still use Microsoft Word or some other word processor to create their quotations. A previously created template is modified manually and then sent as a PDF. Sounds easy, but in practice this takes a lot of time, the chance of errors is high and you no longer have insight into your business proposal after sending.
With the use of a proposal tool it has become a lot easier and better for entrepreneurs. You still use templates as a basis, but now you have a full content library in which you can search and reuse texts. The chance of errors is minimal due to smart automation. And after sending you can still adjust your business proposal and you will get insight when your customer views the proposal. The modern interactive presentation options make an impression and the option to digitally sign makes it very easy for a customer to agree.
The following blog will elaborate on how to make perfect quotations with the right tool: Read more why Microsoft Word is not the best way to create proposals
Using a quote and proposal system for Micro Lending is one of the most effective ways to help your business stand out from the crowd. If you're just starting out in this industry, you may not have much experience or a strong client list, which means it can be hard to get new customers. To improve your chances of winning work and getting referrals, you need to come up with an impressive marketing plan that includes an all-encompassing Micro Lending proposal software. Our free sample proposals offer great examples of how to do this.
Advantages of a proposal tool:
Modern quotations impress customers
Invest now to save time when making proposals later
Start sending smart proposals with greater chances of success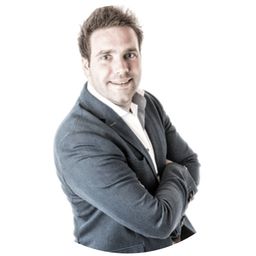 "As a Marketing Agency you are looking for an alternative way to present your proposals in a unique way. A few years ago we started making creative proposals in Offorte. In our opinion the ideal software to do it differently than others, and to show your company just a little bit more than the traditional Word proposal. The big advantage is that you will immediately receive your proposal and general terms and conditions signed."
Erwin van Hulten
Owner, Brandness
Read more customer reviews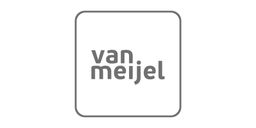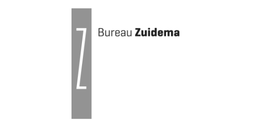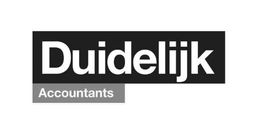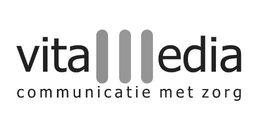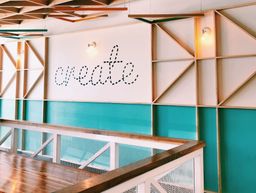 Discover all the powerful proposal software functionalities with which you can create, manage and win your proposals.
Check all the benefits
Latest from the blog
Speak to the customer formally or informally in proposals
I see the formal language question appear in my inbox a few times every year. It is also a very legitimate question. After all, you don't want to hurt or offend anyone and certainly not in your proposals! Fortunately, it's not as difficult as it seems, just look.
Second sneak preview of the new editor
The second preview of the new proposal editor from Offorte. Hard work is still underway but would like to share some of the new useful features with you.
How well do you verify your proposals?
A proposal can be the beginning of a great cooperation or - when it comes to an existing customer - strengthening your relationship. Anyway, you want your proposal to be knocked on all sides before it goes out. Of course, you check for language, spelling and the correct rates. But there are many more points of interest. Take your proposals to the next level and discover the 5 most important checkpoints!
View one of the other proposal examples
Why smart software is important for businesses in the micro lending sector
Creating a Micro Lending proposal is one of the most important parts of any Micro Lending business. It's a marketing tool that you use to pitch your services to potential clients. To be successful, you need to make sure your proposal software is easy to use and looks professional. You also need to be able to use it to create quotes and proposals that can impress your clients and win them over. If you're struggling with this, you might want to consider a quote and proposal system for micro lending software. Using this type of system allows you to create quotes and proposals in minutes and share them across multiple channels. The software comes with dedicated proposal examples that are more likely to be approved than traditional proposals on paper of pdf. The sales tool also include the option to digitally sign the quote or proposal.
Microfinance is the provision of financial services—small loans, savings accounts, or insurance—to those who lack access to conventional banking services. It began in the late 1960s with the establishment of small-scale credit programs designed to provide credit to poor people and alleviate poverty. These programs were targeted at self-employed women, especially in Asia and Latin America. The most successful of these programs included self-targeting features: for example, programs that provided training, information, and low-interest loans to people considered too poor to pay market interest rates. Since then, microfinance has spread around the world, covering most of the developing world and reaching into some developed countries. Microfinance has recently come under fire from many different angles, as it has begun to be blamed for perpetuating poverty rather than helping reduce it. Proponents argue that microfinance is an important financial inclusion tool for a large portion of the world's population that is not currently served by existing financial institutions. In September 2010, Bangladesh's Grameen Bank won the Nobel Peace Prize for its contribution to poverty alleviation through microcredit—an innovation that improved the lives of 100 million poor families. Critics of microcredit have questioned whether it is sustainable in its present form, particularly since many loans are made to individuals unable to afford them and may even worsen their situation.