Why food and beverage businesses use a proposal application instead of Microsoft Word
Many food and beverage still use Microsoft Word or some other word processor to create their business proposals. A previously created template is modified manually and then sent as a PDF. Sounds easy, but in practice this takes a lot of time, the chance of errors is high and you no longer have insight into your business proposal after sending.
With the use of a proposal application it has become a lot easier and better for entrepreneurs. You still use templates as a basis, but now you have a full content library in which you can search and reuse texts. The chance of errors is minimal due to smart automation. And after sending you can still adjust your business proposal and you will get insight when your customer views the proposal. The modern interactive presentation options make an impression and the option to digitally sign makes it very easy for a customer to agree.
The following blog will elaborate on how to make perfect business proposals with the right tool: Read more why Microsoft Word is not the best way to create proposals
If you are a company in the Food and Beverage industry, you'll need a good proposal system to be able to manage your sales process. Our free sales document template provides an example of how to pitch your products and services. The template also includes sections that can be customized and is compatible with our other business management tools.
Information explanation about writing food and beverage proposals
Advantages of a proposal application:
Sales experience with impressive quotations
Automate the sales process & save time when making proposals
More likely to be able to arrange the assignment for customers with the use of better proposals
Why smart software is important for businesses in the food and beverage sector
Marketing and sales are an important part of the business for Food and Beverage companies. Businesses in this industry have the opportunity to grow and expand, but it's important to ensure you have a good proposal system in place. This will help you keep track of all the proposals that you're generating. Good proposal software will also give you the chance to better present yourself to a prospect and impress them to win the deal.
A food and beverage (F&B) business is a part of the industry that supplies food and drink to customers. In the United States, it is a part of the restaurant industry. Food and beverage has become a segment of the service industry. It is made up of different parts including hotels, restaurants, catering, events, schools, entertainment venues, sports facilities, vending machines, private jets, trains, and others. Food and beverage management requires effective management to make sure the business is running smoothly and profitably. It requires an analysis of operating costs and expenses to identify the factors which are necessary for success. The costs are mainly labor costs, food costs, liquor costs, fixed costs and depreciation costs. Food & Beverage is a major contributor to Gross Domestic Product (GDP) in India with contribution of about 8%. In addition to this it contributes 12% to total employment in India. F&B has become a highly profitable sector with many large players entering this segment. The players include international players such as McDonald's, Domino's Pizza, KFC etc. which are operating through franchisee model. Apart from them there are many large Indian players such as Jubilant Foodworks Limited (Master franchisee for McDonald's), Patraj Sirus Limited (Master franchisee for KFC), Indian Hotels Company Limited (Master franchisee for Pizza Hut), Reddy Ice-Creams (Master franchisee for Haldiram's) etc. There are also many medium sized players in this segment who have carved out significant niche for themselves like Ravi Jaipuria Group (Multiple brands under Food Express banner), Sagar Ratna Group (Multiple brands under Sagar Ratna banner), Sunil Lifestyle Limited (SIL) Group (Veg Biryani chain), Oriental Cuisines Ltd., Priya Hotels & Resorts Ltd., Big Yellow Group (Multiple brands under Big Yellow banner), Subway restaurants India Pvt Ltd., Lifestyle International Ltd., Great Bear Group Pvt Ltd., Puneet Group of Companies etc.
Proposal software for food and beverage business
Create irresistible F&B Proposals with AI Writing.
As a food and beverage company, you know how important it is to deliver proposals that capture the attention of prospective clients and highlight the unique value your business offers. Our AI-driven proposal software is designed to help you do just that - create persuasive, customized proposals that demonstrate your expertise and address the needs of your clients. By integrating with your existing workflow, our innovative solution streamlines the proposal process while reducing costs and increasing efficiency.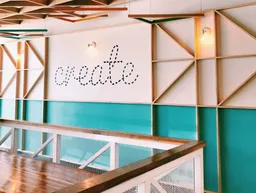 Discover all the functionalities with which you can easily create proposals in your corporate identity and win deals.
Check all the benefits
Latest from the blog
The history of the proposal: from handshake to digital signature
Want to write about the history of the proposal? Of course! I immediately saw it in front of me: a guy who makes something out of a proposal using cuneiform script. Yes, there is no shortage of imagination. Afterwards, I don't even seem to be wrong that much, but more about that later. Making a proposal over time shows a significant evolution.
Using chatgpt when making proposals: smart?
No one can have missed it. For months, ChatGPT dominated the news and social media. We were presented with everything. Arguments for and against, possibilities and impossibilities, enthusiasm and fear. As you can imagine, as a content writer, I followed the discussions closely. In addition, I answered clients' questions, published a candid blog and now here on the Offorte website. And with pleasure, because: Is it smart or stupid to use ChatGPT when making proposals? is an interesting question. Read on to discover the pros and cons that may help you decide whether or not to use ChatGPT for proposals.
An 'About us' page in your proposal? Great!
The sales conversation and the proposal are the perfect moments to convince the customer or prospect that working with you (as reliable experts) is the best option. Fine, so far so good. But… don't overdo it make sure you present your company in the right place and in the right way.
View one of the other proposal examples