Why drones businesses use a proposal tool instead of Microsoft Word
Many drones still use Microsoft Word or some other word processor to create their quotations. A previously created template is modified manually and then sent as a PDF. Sounds easy, but in practice this takes a lot of time, the chance of errors is high and you no longer have insight into your quotation after sending.
With the use of a proposal tool it has become a lot easier and better for entrepreneurs. You still use templates as a basis, but now you have a full content library in which you can search and reuse texts. The chance of errors is minimal due to smart automation. And after sending you can still adjust your quotation and you will get insight when your customer views the proposal. The modern interactive presentation options make an impression and the option to digitally sign makes it very easy for a customer to agree.
The following blog will elaborate on how to make perfect quotations with the right tool: Read more why Microsoft Word is not the best way to create proposals
If you're a drone company providing services, our free sample proposal template provides an example for how to pitch your services. The scope of the proposal includes sections and all of our templates are completely customizable. Sign-up for free to get access to the proposal template and start creating winning Drone proposals today.
Advantages of a proposal tool:
Innovative smart proposals to impress
Automate and save valuable time
Win more assignments by sending digital proposals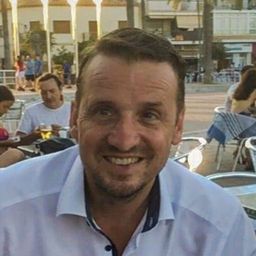 "With Offorte, common proposals are ready within a few minutes, but fully personalized for the customer. Offorte saves us a lot of work"
Camille Overdevest
CEO, Overdevest.com
Read more customer reviews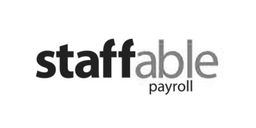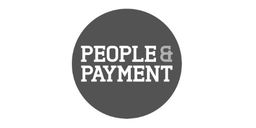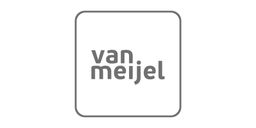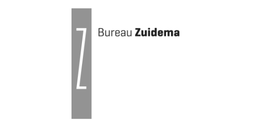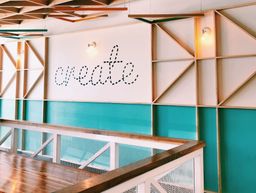 Discover all the powerful proposal software functionalities with which you can create, manage and win your proposals.
Check all the benefits
Latest from the blog
Speak to the customer formally or informally in proposals
I see the formal language question appear in my inbox a few times every year. It is also a very legitimate question. After all, you don't want to hurt or offend anyone and certainly not in your proposals! Fortunately, it's not as difficult as it seems, just look.
Second sneak preview of the new editor
The second preview of the new proposal editor from Offorte. Hard work is still underway but would like to share some of the new useful features with you.
How well do you verify your proposals?
A proposal can be the beginning of a great cooperation or - when it comes to an existing customer - strengthening your relationship. Anyway, you want your proposal to be knocked on all sides before it goes out. Of course, you check for language, spelling and the correct rates. But there are many more points of interest. Take your proposals to the next level and discover the 5 most important checkpoints!
View one of the other proposal examples
Why smart software is important for businesses in the drones sector
Drones are an important part of a lot of industries. For example, the film industry uses Drones to film aerial shots, but they can also be used for marketing purposes. Drones can create spectacular video footage that's used in promotional videos and marketing materials. It's important to create the right impression with your audience, so it's crucial to have the right tools. A good proposal software will allow you to keep track of everything and present yourself in the best possible light.
Drones are a relatively new technology, which is used to take pictures or videos from the air. Drones are also called unmanned aerial vehicles (UAVs) or remote-controlled aircraft. There are many different types of drones, such as hobby drones, commercial drones, military drones and special-purpose drones. For instance, a drone with a video camera can be used to take pictures or videos from the air. Such drones are sometimes used by journalists to get pictures or videos from the air during news events, for example a natural disaster. Drones are also used in agriculture to spray pesticides or fertilizers on crops. Another popular use of drones is in filmmaking. A drone can easily fly through the air and capture beautiful aerial shots, without an expensive crane or helicopter. Military organizations have been using drones for some time now, as well. For example, to drop bombs on enemy targets without putting soldiers' lives at risk. There are different types of military drones as well. Some of them are small and transport bombs, while others are larger and serve as spy planes. You may have heard about military drones attacking targets in countries such as Afghanistan or Pakistan. For this purpose, they have several missiles that can be launched at will. Although there are many good uses for drones, they also raise privacy concerns in some countries. For example, the police in the United States are using them more and more often to monitor traffic violations. The UAVs can be equipped with cameras that take pictures from the air, which is much cheaper than using helicopters to perform the same task. Also, a drone is smaller than a helicopter and does not require a license to operate one (in most cases). These days there are many different types of drones available for sale. A few years ago you could only buy one if you had quite some experience with remote-controlled aircrafts and/or if you had many thousands of dollars at your disposal. Today, however, there are even hobby drones that beginners can use right out of the box. The price is also more affordable these days than it was before. The price of these consumer drones varies from a few hundred dollars to several thousand dollars. Commercial or professional drones often cost tens of thousands of dollars or more depending on their size and capabilities.