Why sustainability businesses use a proposal program instead of Microsoft Word
Many sustainability still use Microsoft Word or some other word processor to create their proposals. A previously created template is modified manually and then sent as a PDF. Sounds easy, but in practice this takes a lot of time, the chance of errors is high and you no longer have insight into your proposal after sending.
With the use of a proposal program it has become a lot easier and better for entrepreneurs. You still use templates as a basis, but now you have a full content library in which you can search and reuse texts. The chance of errors is minimal due to smart automation. And after sending you can still adjust your proposal and you will get insight when your customer views the proposal. The modern interactive presentation options make an impression and the option to digitally sign makes it very easy for a customer to agree.
The following blog will elaborate on how to make perfect proposals with the right tool: Read more why Microsoft Word is not the best way to create proposals
Sustainability businesses should be using proposal software to streamline processes and save time and money. It can even be the difference between success and failure. The Sustainability industry is competitive, but there are ways to gain an edge.
Advantages of a proposal program:
Impressive innovative solutions
Start sending smart proposals with greater chances of success
Increase conversion rate by sending smart proposals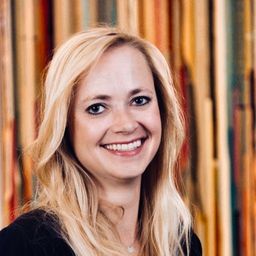 "Offorte makes it possible to draw up and send proposals in an innovative and digital way. Just as we like to work, that's why it suits our organization so well! In addition, the proposals are interactive and they look professional, we often get nice reactions from relations. By properly arranging the templates, colleagues can prepare a proposal within minutes. They no longer have to go through lengthy texts, but quickly arrive at a professional end product. Finally, you can see when someone has looked, super useful for the follow-up!"
Kirsten Jacobs
Marketing & Communications, Vermetten
Read more customer reviews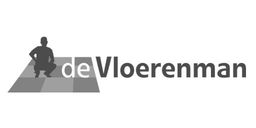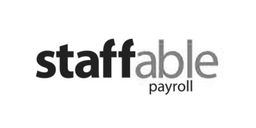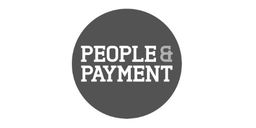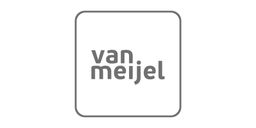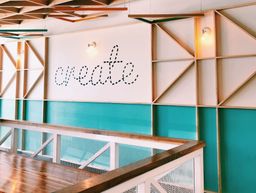 Discover all the powerful proposal software functionalities with which you can create, manage and win your proposals.
Check all the benefits
Latest from the blog
Speak to the customer formally or informally in proposals
I see the formal language question appear in my inbox a few times every year. It is also a very legitimate question. After all, you don't want to hurt or offend anyone and certainly not in your proposals! Fortunately, it's not as difficult as it seems, just look.
Second sneak preview of the new editor
The second preview of the new proposal editor from Offorte. Hard work is still underway but would like to share some of the new useful features with you.
How well do you verify your proposals?
A proposal can be the beginning of a great cooperation or - when it comes to an existing customer - strengthening your relationship. Anyway, you want your proposal to be knocked on all sides before it goes out. Of course, you check for language, spelling and the correct rates. But there are many more points of interest. Take your proposals to the next level and discover the 5 most important checkpoints!
View one of the other proposal examples
Why smart software is important for businesses in the sustainability sector
Sustainability companies should be using proposal software for their sales and marketing efforts. It helps with streamlining processes and saving time and money. It can even be the difference between success and failure. The Sustainability industry is competitive and sometimes, it can be hard to make a profit. This is why it's important to ensure you have a good proposal system in place. This will help you keep track of all the proposals that you're generating. Good proposal software will also give you the chance to better present yourself to a prospect and impress them to win the deal.
Sustainability is the key to ensure that we have a healthy and prosperous planet for future generations. Sustainability will be an issue for every human being and the way of solving it will be different depending on the country or the person in charge. In order to solve this issue, it is necessary to understand what sustainability means. Sustainability is the concept of ensuring that resources are available and used in such a way that future generations can benefit from them too. It deals with issues of population growth, environmental protection, economic development, social development and protection of biodiversity. Sustainability is at the heart of human development. Sustainable development is not just a trend in one area but it must be observed in all aspects of life. It means developing economically without degrading the environment. For example, businesses need to keep an eye on its products, services and customer needs. The business must look at how it can minimize the negative impacts on the environment by using its resources wisely and in a sustainable way. Also when it comes to sustainability, there are many different ways to measure the success or failure of a project. If you are looking at it from a community perspective, you can think about employment opportunities or local financial benefits or even quality of life issues such as health, safety and housing. Another important thing is that people need to be involved in planning activities in their community so they can have more influence over what happens in their community and they feel like they are an important part of their community. The global average distance travelled per person has increased by 17% since 2001. The number of cars on our roads has doubled since 1996. More flights were made in 2011 than ever before; over 60 million flights were taken and UK airport passenger numbers increased by 15%. Although we are using more fossil fuels than ever before (which isn't sustainable), energy consumption has decreased by around 20% since 2000. In 2012 energy efficiency measures saved over £14 billion worth of energy compared to 2000 figures; a great achievement for the UK.