Unlock broadcasting opportunities with proposal software.
Broadcasting companies need to be able to create high-quality proposals quickly and efficiently in order to secure new clients and projects. Proposal software can help broadcasting companies to create custom proposals in less time, ensuring that they are always up-to-date with the latest trends and technologies. The software allows for customization of the proposal to match the branding and messaging of the company, and it offers pre-built templates that eliminate the need for manual formatting. With collaboration features, teams can work together to review and edit the proposal before submission, ensuring accuracy and quality.
Furthermore, proposal software can help broadcasting companies track changes in requirements from different clients and ensure consistency across all proposals. Proposal software is a powerful tool that can help broadcasting companies save time and stand out from the competition with professional, customized proposals..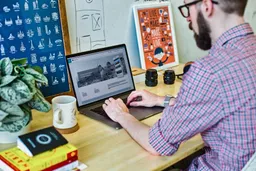 Proposal software for broadcasting
Broadcasting companies play a critical role in informing and entertaining audiences around the world. To stay ahead of the competition and increase their market share, it's essential for broadcasting companies to have an efficient and reliable sales process that can showcase their unique capabilities. Proposal software is an innovative tool designed to help broadcasting companies streamline their sales process and effectively secure more clients. This powerful solution enables you to quickly create professional proposals that accurately represent your broadcast services while also catering to each potential client's specific requirements.
As a result, you'll make a lasting impression on prospects and demonstrate your commitment to providing top-notch services. Additionally, proposal software simplifies the proposal creation process, allowing your team to collaborate effortlessly even when juggling multiple projects. This means that you'll have more time to focus on what you do best – creating captivating broadcasts that engage viewers and deliver value. Furthermore, proposal software offers real-time analytics that provide valuable insights into how prospects interact with your proposals.
This data-driven strategy will help refine your approach and ensure that you are delivering the right message to the right audience at the right time. In conclusion, integrating proposal software into your sales process is a smart move that will not only improve efficiency but also increase the likelihood of securing new clients for your broadcasting company. Don't miss out on this opportunity to revolutionize your business; invest in proposal software today and take your client acquisition efforts to new heights!.
Make broadcasting proposals stand out with AI.
Our proposal software, Offorte, harnesses the power of AI to help you create better proposals, faster than ever before. Offorte enables you to generate tailor-made, high-quality proposal texts within a matter of minutes. One of the many perks of Offorte is its skill in capturing the unique language and tone that resonates with your target audience.
AI Proposal software for broadcasting
Broadcasting proposal template
Discover the broadcasting template quotations and use tit as a starting point to take your proposals to the next level. The templates show the versatility of a proposal tool and are available in Offorte.
View an example broadcasting quotation
Discover all the functionalities with which you can easily create proposals in your corporate identity and win deals.
Check all the benefits